As an Amazon affiliate, we earn from qualifying purchases.
Who said that you could only use bacon and beef for jerkies? For me, that is completely acceptable. I have already tried making goat and pheasant jerkies. And they taste great! Now, I would introduce to you another exotic type of jerky: the rabbit.
​I tried making my very first rabbit jerky a couple of months ago. It so happened that my friends who went on a game brought me a fresh rabbit meat. They said that it was one of their biggest trophies they had on their hunt. Of course, they asked me to cook it for them for their next trip.
​For long outdoor activities, I know that jerkies are the ideal snack. These delicacies have a long lifespan. Moreover, they stay tasty even after a long time. These are the biggest reasons why I decided to make a jerky out of a rabbit meat. The recipe I used is the same as I used on my beef jerkies. Read further so that you can get started.
Some Considerations On Making Jerkies
​If you are quite knowledgeable to jerkies, you can already skip this section. But for those who are new to this recipe, there are some things that I want to teach you. Creating jerkies is fun and doable. However, you have to learn its ropes first.
Choice of Cuts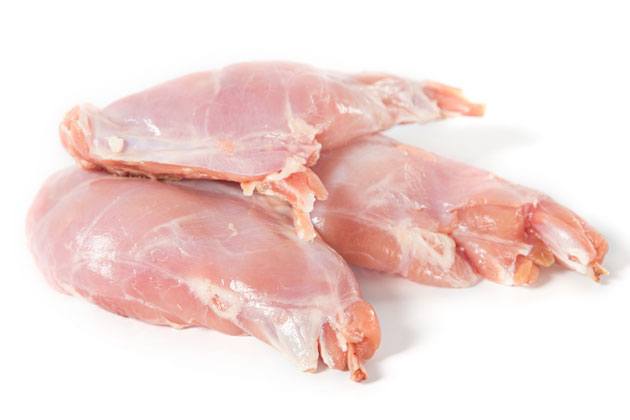 It doesn't actually matter what kind of meat you are going to use for your jerky. The kitchen is wide and open for your creative mind and crafty hands. Despite this, you still have to be wary about the meat cuts that you are going to use.
A jerky can be cooked through dehydration. In short, you are going to strip out the meat with all of its internal liquid. This is the process that allows this delicacy to be chewable and palpable to the mouth. Dehydration takes time. There is no shortcut to it, regardless if you are using a smoker or an oven.
If you choose a fatty part of the meat, the drying time would further extend. And that's not a good thing, especially if you are saving electricity. Therefore, I recommend that you should choose the lean and less fatty part of the meat. In this way, you can curtail the preparation time.
Duration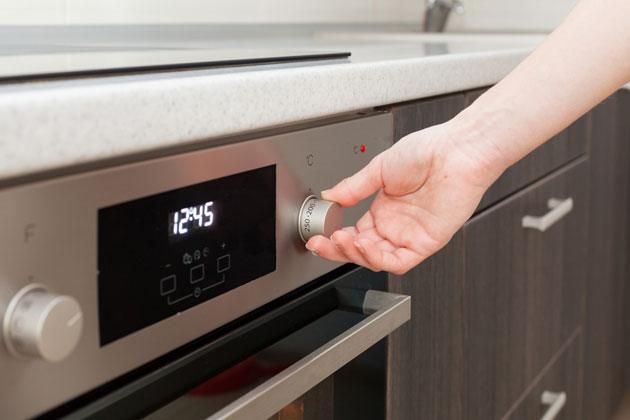 Next, you need to know how long does it take to create a jerky. At this point, I can say that there is no exact answer to this question. Some can finish the cooking for 4 to 6 hours while some would take as long as one day. Some factors could affect the speed of cooking. Among them is the cut choice, which I mentioned a while ago.
Fortunately, there is a way to test if the meat is already a jerky Just check if the meat doesn't contain any liquid residues. Also, if you notice that the texture is still tender, put it back to your food oven or smoker. It is not ready yet. A jerky should be firm but bendable. It chewiness is something that you expect.
How to Make a Rabbit Jerky
I already revealed the basic concepts that you should understand about jerkies. Now is the perfect time to introduce to you my homemade rabbit jerky recipe. Do not worry too much if you are still not that good when it comes to making jerkies. All I want you to do is to follow the steps that I highlighted below. Trust me. You won't fail on this one. Let's start!​
Ingredients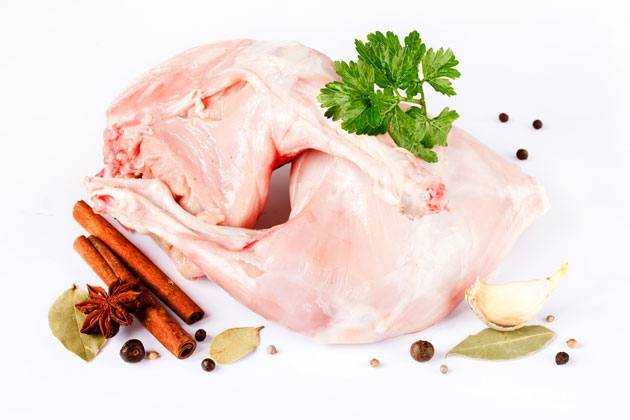 Rabbit meat (2 pounds)
Soy sauce (1/2 cup)
Worcestershire sauce (1/2 cup)
Garlic powder (1 teaspoon)
Onion powder (1 teaspoon)
Seasoning salt (1 teaspoon)
Black pepper (1 teaspoon)
Meat Preparation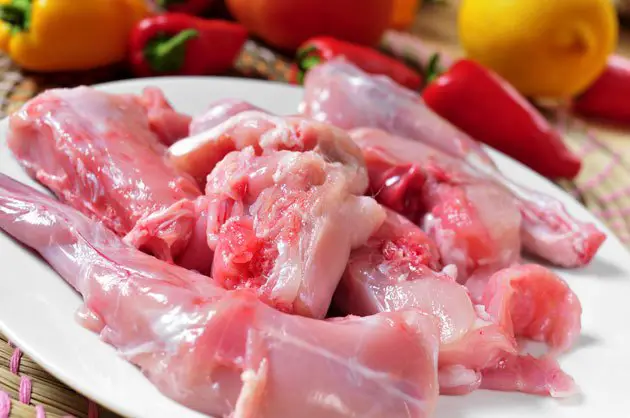 Obviously, the meat choice is pretty important. Specifically, it should be fresh so that you can get the ideal taste that you want for your rabbit jerky. I know that commercial rabbit meat is pretty rare. But if you have the chance, you should always secure the freshest ones. Moreover, make sure that you choose the parts that don't have too much fat.
Cut the rabbit meat on strips. In this way, then drying time would be fast. Aside from that, meat strips are easier to consume than their chunky counterparts.
Creating the Marinade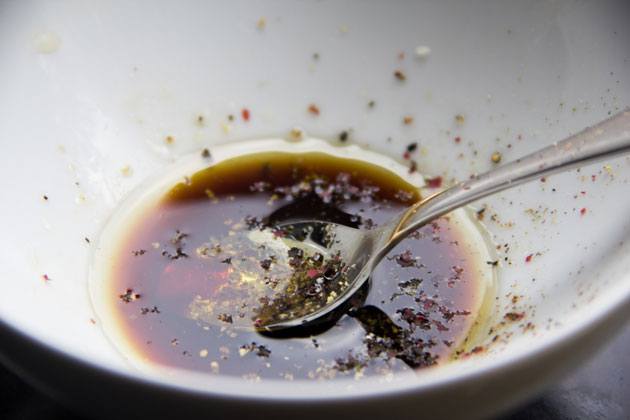 The flavor of the rabbit jerky is quite dependent on the marinade that you are going to use. Unlike the traditional jerkies like beef and bacon, it is quite hard to anticipate the flavor of a rabbit meat. Therefore, it would be risky if we will going to use peculiar marinade recipes.
Mix all the ingredients that I mentioned (except for the rabbit meat) in a large bowl. Stir the mixture thoroughly until it would become flavorful. After this, you can already add the meat strips in the marinade. Place the bowl in the refrigerator and let it stay there for 12 hours.
Drying the Meat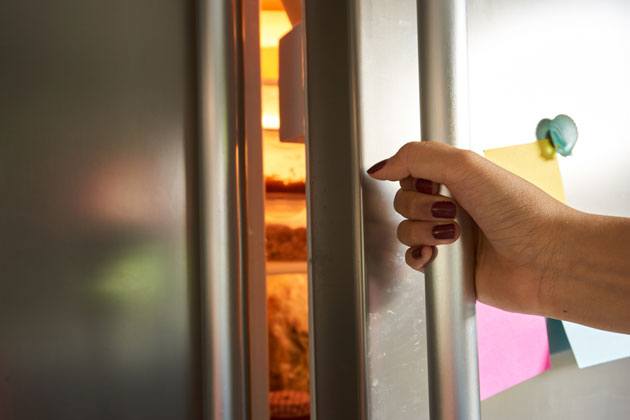 After the refrigeration, remove the meat strips from the bowl and place them on a baking rack. Make sure that you arrange the meat properly. Specifically, they should not touch other. Moreover, do not stack the meat strips together! Otherwise, it would be difficult for you to dry the meat.
Place the tray back into the refrigerator for another hour. In this way, you can guarantee that the marinade will seep through the meat.
Jerky Creation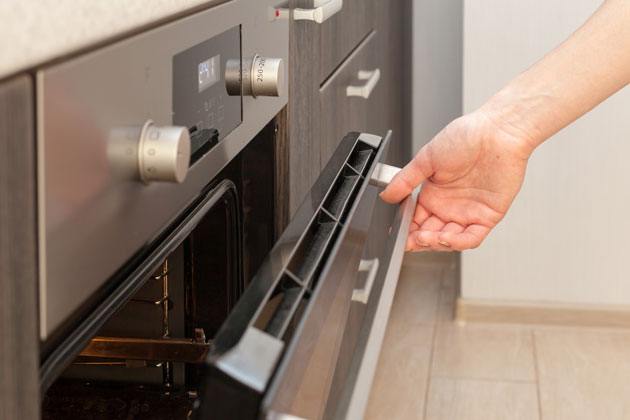 Once the drying is done, place your jerky inside preheated oven with a temperature of 250 degrees Fahrenheit. Let it stay there for around 4 to 6 hours or until such time the meat is dry and firm already. During the drying process, there is a need for you to wick off the moisture. You can do this by lowering the temperature to 160 degrees Fahrenheit. If you are using a smoker, you have to open up the vents manually.
The process of removing the moisture should be repetitive. Specifically, you should do this every one hour. Once the other side of the meat already dried, you should flip them. In this way, you can guarantee that both sides are well even.
Preserving the Jerky
​After the aforementioned procedures, your rabbit jerky should be ready for consumption. Chewing on a hot and flavorful jerky is nice. It is a mouth-watering treat that is so hard to resist.
Credit to http://www.hostilehare.com
But of course, we just have to consider that our appetite has limits as well. If you are living together with your family, you can consume a two-pound jerky in single eating. But if you are alone, it is quite difficult.
​However, this doesn't mean that you should throw the leftovers already. Moreover, it is not a restriction to how much jerky you want to make. After all, there is a way to preserve this delicacy. Since the latter has a long lifespan, a jerky should still be edible after one to three months. This is one of the reasons why hunters and hikers (like my friends) always bring food on their excursions.
​To preserve a jerky, just place it inside an airtight bag and container. Next, you have to freeze it thoroughly. You don't want those spoil-causing bacteria to have a contact with your favorite treat!
Frequently Asked Questions
Is rabbit meat good for jerky?
Rabbit may be unusual to use as a jerky but its meat is good for making one. Its lean meat is recommended since it has a high percentage of protein and lesser fat compared to other meats that we usually use in cooking.
What does rabbit jerky taste like?
You may be thinking that it would taste a little bit unusual since rabbit meat is not used often for meals but it tastes like our usual meat. It doesn't taste like beef, it tastes more like chicken. However, it tastes richer than the latter.
Can you dehydrate rabbit meat?
Yes you can dehydrate but it doesn't actually matter what kind of meat you are going to use for your jerky. As mentioned earlier, rabbit meat is ideal for jerky because of its lean meat.
How do you tenderize rabbit meat?
You tenderize rabbit meat by marinating it. The marinade should consist of ½ cup of soy sauce, ½ cup of worcestershire sauce, 1 tsp garlic powder, 1 tsp onion powder, 1 tsp seasoning salt, and 1 tsp of black pepper. At first, the muscle tissues in the rabbit meat lose moisture to the salt present in the marinade, but once the juices from the meat removes the salt, it's reabsorbed back into the meat. The salt alters the physical properties of muscle proteins, making them denser but also more tender. 
Conclusion
​Making a homemade rabbit jerky is not that difficult. I just used a basic jerky recipe, and it really tastes great! Of course, I did enjoy it as well! In fact, I was craving for another serving while I am writing this blog. That's how impressive and delectable the flavor of a rabbit jerky!
​I just realized that as long as you got the right ingredients and procedures, creating jerkies out of any meat is possible. If you could follow the same, you could make any jerkies that you want! You just have to be persistent and creative in the kitchen!
​Did you learn from this article? What are your thoughts about my rabbit jerky recipe? If you have any questions, just feel free to ask me in the comment section below. Enjoy cooking!
Last update on 2022-09-08 / Affiliate links / Images from Amazon Product Advertising API