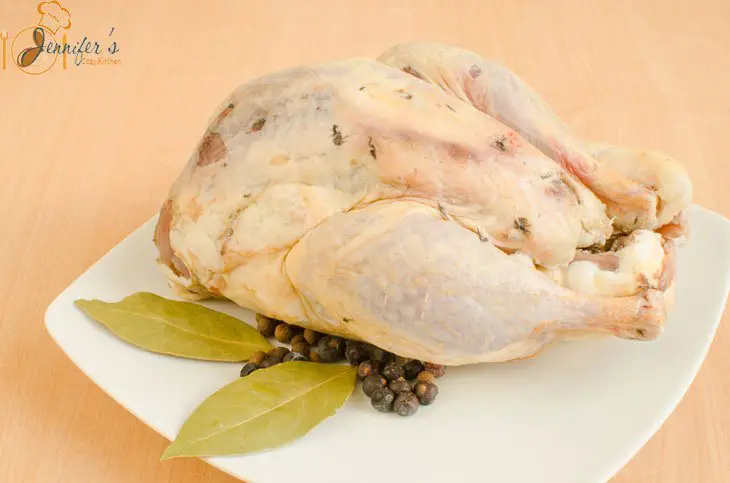 How to Make a Simple Spicy Pheasant Jerky Recipe
Have you ever tried making pheasant jerky? If not, I welcome you to this short cooking session. In here, I will give you a unique jerky recipe that involves this meat coming from a bird called pheasant.
​Although it has a name that sounds so lowly, a pheasant is actually a premium game bird. Some of my friends who are into hunting consider this a trophy. According to them, seizing the bird is not that difficult because of it has low and slow flying capabilities.
​But I don't really care how they catch this bird. All I desire is that I can convert its meat into something wonderful and delicious! And since I am a jerky fan, I tried to explore the uncharted parts of the culinary map. My attempt at making a pheasant jerky is not as simple experiment. However, it is indeed fun and rewarding!
More...
How to Make a Simple Spicy Pheasant Jerky Recipe
​Why Pheasant Meat? Just Why?
​You might just point your fingers at me for choosing this meat. You might get upset or raise your eyebrows on me. Yes. I admit that I didn't include the pheasant on my list of the best meats that you can use for jerky. Fortunately, I have reasons for it (that I hope you will accept).
​First, I haven't tried this meat yet. Of course, why would I even rank something that I haven't tested yet? Second, I just didn't know what to expect from a pheasant jerky. Would it taste fine? Thankfully, my first attempt has proven that it is a worthy and high-quality ingredient.
​I became interested in the pheasant meat because of its high-protein content. Moreover, it has a good amount of potassium and B vitamins on its layers as well. But aside from its nutritional value, a pheasant meat is a popular ingredient in various recipes such as pot pies, fry and soup.
​"So why not I try a pheasant jerky?" It is a like a bolt of lightning that struck me. It made me smirked. And my feet just started running towards the kitchen. The rest is history.
​My Pheasant Jerky Recipe
​So how did I make my pheasant jerky recipe? Well, there were various considerations that made me stumble when I created this recipe. One of this is the type of recipe that I would use. You and I both know that there a jerky doesn't have a "universal" recipe. As long as you have a good supply of ingredients and creativity, you can make any jerky styles that you want.
​But since I was a complete amateur when it comes to pheasant jerky, my hands were somehow restricted at first. Would a teriyaki-style jerky bring out the real flavor of this meat? Would the traditional hickory-smoked recipe could the trick instead? It is not a decision to make. After all, I don't really want to fail on my first try. That's my simple pride as a kitchen warrior!
​Fortunately, I am quite good at making spicy jerkies. That was my best route to go. And I was not wrong. Here is the simple spicy pheasant jerky that I made. I hope this can satisfy you as well!
​How Did I Prepare It
​The overall meat preparation takes around 20 minutes. For the curing, it took me a day to complete it. Meanwhile, the drying duration is around six to ten hours, depending on the thickness of your meat.
​Ingredients
Pheasant breast (must be skinless)
Coarse salt
Brown sugar
Water
Soy sauce (around 3/4 cup)
Garlic powder (two tablespoons)
Chili powder (two tablespoons)
Ground black pepper (three tablespoons)
Red pepper flakes (two tablespoons)
​Preparing the Meat
First, you need to cut the pheasant breast into strips. It should be around 1/4-inch thin. If you want to achieve a tender jerky, make the slice on the grain. For better result, you have tenderized the meat with the use of a kitchen mallet.
​
Sale
Victorinox 45520 Fibrox Pro Knife, 8-Inch Chef's FFP, 8...
For home chefs & professionals. This Fibro Pro chef's knife has been...
Fit for all tasks. Designed to handle kitchen tasks both big and...
Easy handling. Each knife features an ergonomic handle made from...
Knife Dimensions. Blade made out of stainless steel material - 7. 9...
Trusted Swiss quality. Expertly crafted in Switzerland in 1884,...
Creating the Marinade
​Mix all the ingredients in a large bowl. Make sure that you stir the mixture well so that you can a savory and sticky marinade that would seep into the meat. After you prepared the marinade, you can already put the meat strips there. Put it in your refrigerator for 12 hours to one day (depending on your preference)
​Drying the Meat
​Take out the pheasant meat from the bowl of marinade and let it dry on a baking rack. The drying time should take around 30 minutes to one hour. Take note; the drying should happen inside your refrigerator still.
​Creating the Jerky
​After the drying process, you can already put the meat strips inside your smoker or oven until the internal temperature can reach 160 to 165 degrees Fahrenheit. After a couple of minutes, you should reduce the temperature down to 140 degrees Fahrenheit. If you are just using a traditional kitchen oven, just slightly open its door. For smokers, just open the vents and the internal moisture will start to escape outside.
Toshiba AC25CEW-BS Digital Toaster Oven with Convection...
Larger interior can accommodate 6 slices of bread, a 12 inch pizza,...
10 cooking settings with adjustable temperature from 150 - 400 degree...
Bright digital display, easy-to-turn control knobs, dual position...
Comes with one year warranty and six accessories including removable...
1500W powerful output and convection fan circulates warm air and...
​By doing this process, you will be able to reduce the moisture inside. This is essential to make sure that the meat is fully dried up. You have to repeat this process with an interval of 45 minutes to one hour. After five to six hours, you have to flip the strips of meat upside down and repeat the heating process again. After the same period, your pheasant should already be prepared.
​The last part should involve the eating process. But of course, we are too privy about that. I would just let you savor the sumptuousness of your jerky without being disturbed! That's the good part and I would never dare to mess up with a hungry person!
​Preserving the Pheasant Jerky
I am living with my two kids, so there is no need for us to engage in binge-eating all the time. Although I have a huge appetite, my stomach still says that it has limits.
Fortunately, you don't need to throw any excess or uneaten jerkies. Instead, you just have to preserve them for later consumptions.
​Just put the remaining jerkies in a ziplock bag (must be vacuum-sealed) and store it in your refrigerator. On a separate article, I made about the lifespan of a jerky, I mentioned that a jerky has an average storage lifespan of three months. I don't recommend that you should eat a jerky that has been in the fridge for six months or a year because it might send you the hospital quickly.
​Conclusion
​This is my simple recipe on how to make a pheasant jerky. Overall, the procedure is really time-consuming, but it is definitely not hard. You just have to pick the freshest ingredients so that you can assure that your jerky would have the best taste possible! Lastly, don't forget to enjoy in cooking!
​Moreover, I have to suggest that you should choose the meat parts of the pheasant if you want to make a jerky out of them. I chose the breast portion because it is lean and doesn't contain too much internal liquid and fat. In this way, you can curtail the drying time significantly.
​Did you learn from this article? You could also check out my other blogs about jerkies by subscribing on this site. I keep my posts updated in case you just miss me (and my tutorials).
Last update on 2021-05-02 / Affiliate links / Images from Amazon Product Advertising API