As an Amazon affiliate, we earn from qualifying purchases.
How long to dehydrate deer jerky? I've heard this question during one of my conversations with my hunter folks. It seems that they don't have an iota of an idea of the preparation time of this type of jerky.
For me, it is an unusual question. It is not because deer (or venison) is an exotic variety of meat. That's not the reason. In the United States today, the popularity of deer meat is beginning to reach the commercial market. Even a simple household cook like me knows a thing or two about deer recipes.
The reason why I deemed it unusual is that only a few people attempted to make a deer jerky. Therefore, it is not very common to see this kind of query every day. Even if you jot it down to search engines like Google, getting the right answer is still quite a hurdle.
But in this article, I will end such quandary once and for all. In this way, you can prepare any jerky deer recipes without any worries!
How Long to Dehydrate Deer Jerky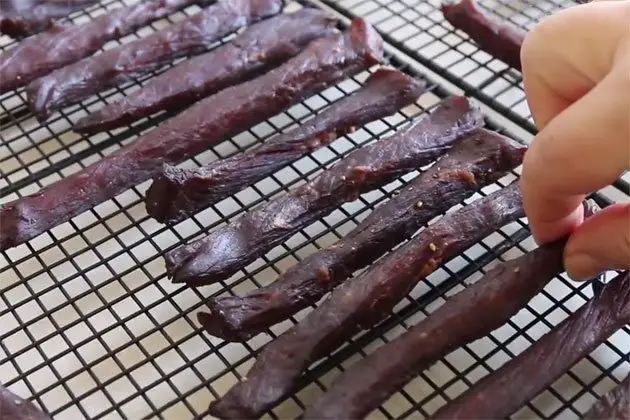 If you are new to jerkies, you should understand that the ideal preparation method of this dish is through drying. It can increase the lifespan of the meat as it removes the liquid and other types of spoil-causing elements that are in the flesh.
There are different factors that could affect the drying time of a deer jerky. Therefore, there is no exact time in which you can tell that the meat is already a jerky. You should take these considerations into account.
Temperature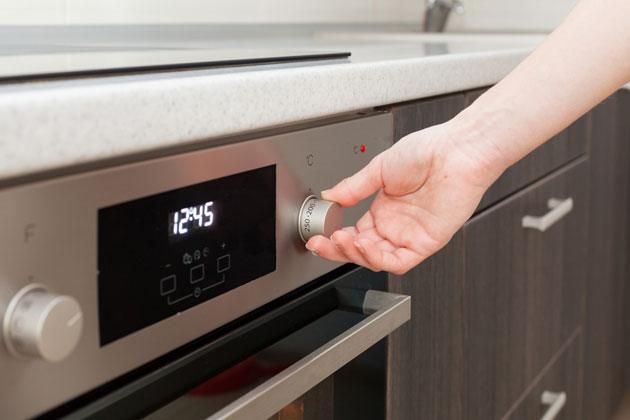 You can set the temperature of an oven or smoker to your liking. That's your prerogative, and I don't have any control over it. However, it would determine the speed of your cooking. Evidently, if you put the drying device at higher temperatures, the dehydration process would be quicker also. Take a look at the example below:
160 degrees Fahrenheit – 4 hours
150 degrees Fahrenheit – 7 hours
140 degrees Fahrenheit – 8 hours
130 degrees Fahrenheit – 10 hours
​As you can see, the longest drying time of a deer jerky is ten hours. Of course, preparing any food at such length is quite exhausting, right? If you are not up for the waiting game, then you should maximize the temperature of your drying device.
Sale
Excalibur 3900B Electric Food Dehydrator Machine with...
Large Capacity: Equipped with 9 easy-to-clean Excalibur dehydrator...
Accurate Temperature Control: Features a built-in on/off switch and...
Low & Slow for Immune Boost: The perfect dehydrator for food and...
Efficient & User Friendly: This meat and fruit dehydrator dehydrates...
Includes: Digital download Guide to Dehydration, so you can quickly...
Air Fryer + Convection Toaster Oven by Cuisinart, 7-1...
COOKING FUNCTIONS: This premium 1800 watt toaster oven and AirFryer,...
CAPACITY: Large enough to toast 6-slices of bread, air fry 3-pounds of...
SUPERIOR OPERATION: Equipped with an adjustable temperature dial,...
INCLUDES: Oven light, oven rack, baking pan, AirFry basket and a...
LIMITED 3-YEAR WARRANTY: Refer to user manual for troubleshooting...
Masterbuilt MB20071117 Digital Electric Smoker, 30",...
Digital panel controls on/off, cooking temperature and time
Electric Smoker dimensions – 20.47" W x 19.88" L x 33.26" H | Max...
Patented side wood chip loading system allows you to add wood chips...
Thermostat-temperature control for even, consistent smoking
Fully-insulated body retains heat
Cut Choice
You should know as well that the meat cut is a huge factor to the speed of the drying process. The time that I mentioned earlier is for meat cuts that are lean and doesn't contain fat. Well, you might really enjoy eating fatty foods. But for making jerkies, they are not really recommendable.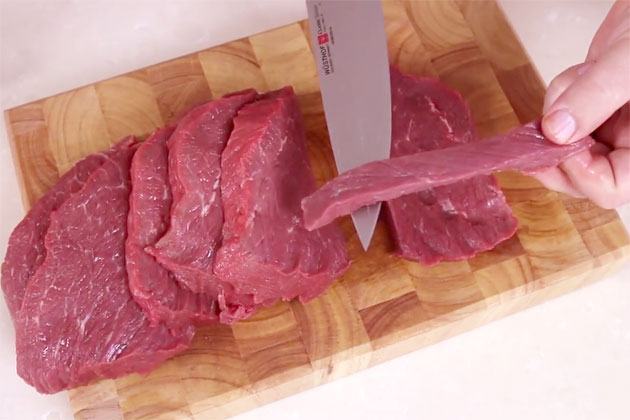 The more the fat content of meat, the longer it will dry. You cannot expect that the meat will quickly shrink just because you subjected them to intense heat. Cranking up your oven or smoker to extreme temperature could also toast the meat. And that's not how you prepare a jerky.​
Of course, this is not only applicable to deer jerkies. Any jerkies adhere to this unwritten rule. You must not use fat portions of the meat. Otherwise, you will spend a long time in the kitchen. For beef jerkies, you can check this article for a full guide (The Best Cut for Beef Jerky article).
shop-ezy Meat slicer Stainless Steel Jerky Maker...
PERFECT JERKY, EVERY TIME: Beef jerky, deer jerky as well as other...
The ultra-sharp 10-INCH BLADE is the perfect length, and it's made...
STAINLESS STEEL JERKY BOARD: Makes cutting thin slices of whole muscle...
4.100% SAFE AND CONVENIENT: Made from food grade, high quality...
SATISFACTION GUARANTEED: Enjoy our 100% satisfaction guarantee-- if...
How to Tell if a Deer Jerky is Done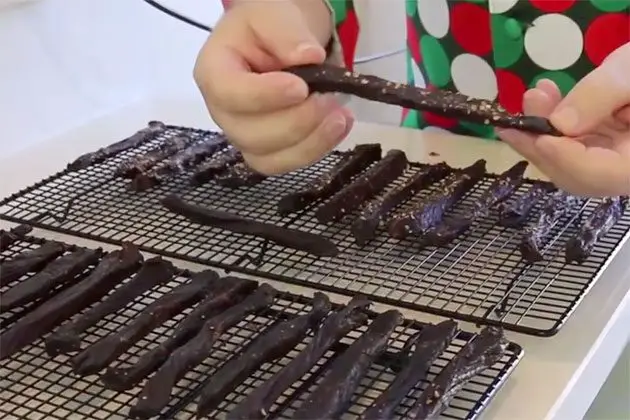 ​It is quite easy to tell if the meat is already a jerky. Aside from being aware of the recommended drying period, you should also do physical checks. First, you have to be wary about the color. A fully cooked jerky should have a reddish to brownish texture.
​Second, touch if the meat is already firm. If it is tender, then it is not yet ready for consumption. Moreover, if the meat cracks if you bend it, then it is already a jerky worthy of being devoured!
How Long Does a Deer Jerky Last
​I already mentioned earlier that a deer jerky (and any other types of jerky) has a long lifespan. If you know how to store them properly, they can last for one to three months. If you freeze the delicacy, it would still be good for the next six months.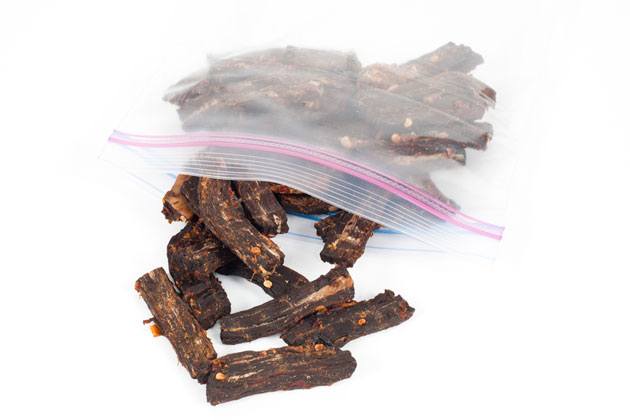 ​Fortunately, storing a jerky is easy. You just have to put them inside containers or Ziploc bags. In this way, external detriments that could cause food spoilage won't get in your way!
How long should I marinate deer jerky?
Marinating deer jerky is quite similar with marinating regular beef jerky. It depends on how strong you want the flavor of the jerky to be. To achieve the full flavor of your deer jerky, marinate it from 6 hours to 24 hours. Do not marinate it for less than 4 hours or the flavor of the marinade will not seep through the meat. Similarly, do not marinate it for more than 48 hours or the marinade will break down your meat and make it mushy.
How to dehydrate deer jerky in the oven?
If you want to make a deer jerky at home but you have no dehydrator on hand, you can still make your own deer jerky with the help of an oven.
Here are the steps to making your very own deer jerky:
Marinate  your deer meat for 24 hours.
Preheat your oven  between 130⁰F to 160⁰F. Make sure to place a pan that can catch the oil drips from the jerky on the bottom of your oven.
Line your meat on the rack and make sure that they do not touch each other. Leave them to dehydrate for 4 hours (if you used 160⁰F as the temperature) or for 10 hours (if you used 130⁰F as the temperature). It is recommended that you leave the door to your oven slightly open to allow some air to flow inside your oven to help in drying your jerky.
After following these steps, check for your deer jerky's doneness and you're good to go!
Frequently Asked Question:
Q: At what temperature do you set deer jerky in a dehydrator?
The temperature of your dehydrator will determine the drying speed of your deer jerky. The higher the temperature the faster your jerky will dry. For reference, if you set your dehydrator's temperature to 160⁰F, you can dry your jerky in under 4 hours. The lowest temperature you can use is at 130⁰F, so that  your jerky will dry in 10 hours.
Sale
Excalibur 3900B Electric Food Dehydrator Machine with...
Large Capacity: Equipped with 9 easy-to-clean Excalibur dehydrator...
Accurate Temperature Control: Features a built-in on/off switch and...
Low & Slow for Immune Boost: The perfect dehydrator for food and...
Efficient & User Friendly: This meat and fruit dehydrator dehydrates...
Includes: Digital download Guide to Dehydration, so you can quickly...
Q: How do you know when deer jerky is done dehydrating?
There are no set rules and methods in determining when a jerky is 'done' since it depends on a lot of factors like the type of meat, the type of marinade and the dehydrator.
To check for the doneness of your deer jerky, you should check the color and surface. A well-done jerky is reddish-brown in color.
Then look at the surface of your deer jerky. If it is still glistening and soft, then it still needs more time in the dehydrator. The jerky needs to be completely dry and should be pliable like leather. Ideally,  it should bend but not break when a light pressure is applied to it.
Q: Do you flip jerky in a dehydrator?
You don't necessarily need to flip your jerky or rotate the dehydrator tray but if you see that your jerkies are not drying well then you can opt to rotate, flip, or move your jerky strips  around so they dry evenly.
Q: Can you over dehydrate jerky?
Yes, you can. It is possible to over dehydrate the jerky if you leave it in the dehydrator for too long or if the temperature is too high. Over dehydrated jerkies tend to be as hard as dry wood or too crumbly.
Q : How do you rehydrate jerky?
Rehydrating jerky can be done easily. The easiest way to rehydrate  jerky is to soak it in water. Soaking it in hot water for 10 – 15 minutes will rehydrate the jerky to a softer texture and a faster time. If you do not have any access to hot water, soaking it in water at room temperature will also work but it will take a lot longer. You can also rehydrate  jerky by leaving a very damp paper towel together in a sealed container overnight. Just make sure to not let the damp paper towel touch the jerky or the spot where they touched will be too moist.
​Wrap Up on how long to dehydrate deer jerky
​Preparing a deer jerky is fun and satisfying. It lets you exercise your patience and creativity while you are inside your kitchen. Moreover, it allows you to experiment with different recipes that could fully enhance the taste of the treat.
​There is no exact answer to the question "how long to dehydrate deer jerky." As I mentioned earlier, the drying time depends on the temperature that you subject the meat.
​Let just me remind you that the choice of meat is an essential factor to the success of your cooking. Furthermore, make sure that you have the right ingredients and drying appliances as well!
​Did you like this article? Do you have any deer jerky recipe that you want to share? Let me know about it in the comment section below!

Last update on 2022-09-08 / Affiliate links / Images from Amazon Product Advertising API