Welcome to Jennifer's Cozy Kitchen!
There is something about cooking that makes it so addicting. I am just a simple folk. If I can smell something delicious, my taste buds will never stop tingling. Oh wait, I forgot to introduce myself. My name is Jennifer Smith. And my favorite part of my house is the kitchen.
For me, it is not enough that I can savor sumptuous dishes and meals. My biggest joy is being able to create them on my own. The pleasure of expanding my repository of recipes is also a fulfilling goal to me. Despite this, my biggest joy is still being able to share my culinary skills to all people.
​That is the sole motivation why I made this blog. There are a lot of things that I want to include here so I hope you can keep up with me. I am doing my best to make each of my contents engaging, fun, and useful!
I hope you enjoy your stay here on my site. If you have anything on mind, just contact me via my personal email. Have a great day always!​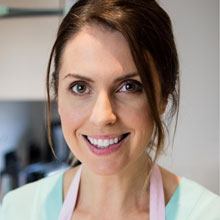 Jennifer Smith 
The Blog Author
My Popular Post
---
Useful Kitchen Gadgets Reviews
The best products carefully reviewed for you by my own experience.
---
---
---