As an Amazon affiliate, we earn from qualifying purchases.
Making a bear jerky is something that a lot of gourmets are hesitant to do. Specifically, bear meat is a sensitive type of ingredient. If you don't prepare it cleanly and freshly, it can cause illnesses such as trichinosis (roundworm related infection).
However, since we are talking about jerkies here, things should be okay. I have tried making bear jerkies on several occasions, and I did not experience any issues after eating it. Fortunately, my hunter friends always ensure that the bear meat they spare me is well preserved. After all, it is considered game meat just like elk or deer and can turn out delicious if you know how to prepare the right way. Honestly, I won't risk cooking if my ingredients are not %100 fresh.
Bear meat is typically hard and lean. Therefore, the drying process might take longer than usual. Moreover, I usually crank my microwave at 165 degrees Fahrenheit. According to various studies, this level of temperature is sufficient enough to kill off any bacteria and unwanted organisms.
If you are still doubtful, then you can preheat your oven to 170 to 180 degrees Fahrenheit and dry up the bear meat. It should be enough to remove any detriments during drying. Of course, I have prepared a unique recipe for a bear jerky. But before I reveal it to you, let me introduce some basic concepts regarding this delicacy.
Considerations in Making Jerkies
Credit to tastyislandhawaii.com
Creating jerkies is a straightforward process. Unlike most meat recipes, this one doesn't involve cooking, frying, or grilling. Instead, you are just drying the meat so that all of its internal liquid will evaporate. But for this very same reason, the preparation time of a jerky is a really long one. However, I can say that all your effort will be rewarded once you get a bite out of this delicacy.
Choice of Cuts
When making jerkies, make sure that the meat you use is lean. It should come out from parts that don't contain too much fat. Otherwise, the drying process will be long. Moreover, fat cuts won't yield the best results for your jerky. There is a good chance that they will end up the way you don't expect them to be.
Alternatively, you could also use ground meat for your jerky. Specifically, you can utilize this ingredient fully if you have a jerky gun. You just put the meat inside the canister of this tool. It will then squeeze out the meat in the form of strips from its nozzle.
Temperature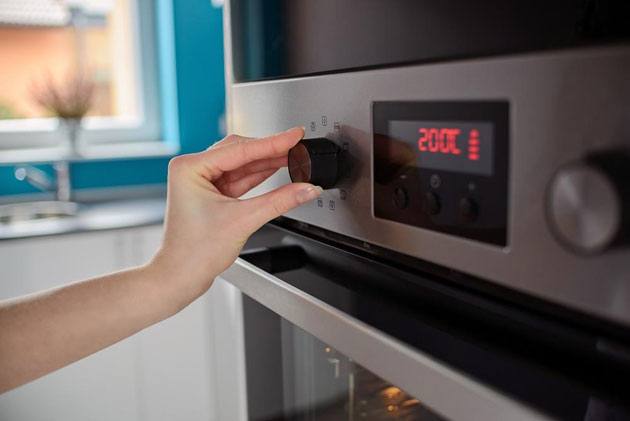 Controlling the temperature while making jerkies is pretty essential. It will eventually determine the speed of the overall process and quality of your jerky. Never use temperatures exceeding 170 to 180 degrees Fahrenheit. You will not dry the meat. Instead, you will cook it. And that's not how you make jerkies.
Ideally, you should start at temperatures that within the range of 130 to 140 degrees Fahrenheit. But as I mentioned earlier, we are dealing with bear meat. Therefore, I recommend that we should take extra precautions. Every time I make bear jerkies, I always put my oven on 165 to 170 degrees Fahrenheit. In this way, the microbes would die without compromising the drying process.
How to Make a Delicious Bear Jerky
I already indicated the basics of making jerkies. Now, let me introduce to you my very own bear jerky recipe. Take note of the process and ingredients so that you can achieve the best results.
​Ingredients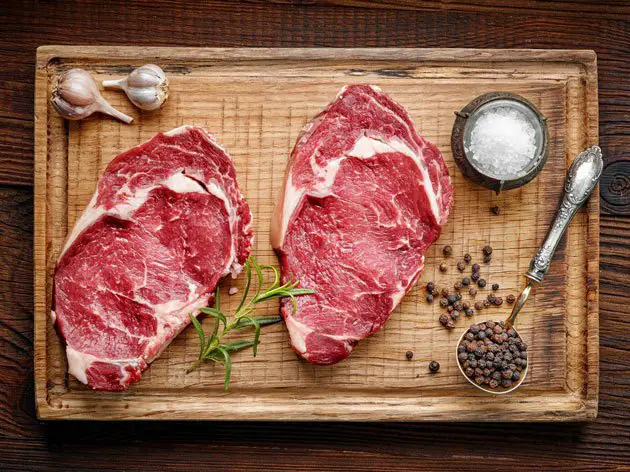 4 pounds of bear meat (must be in strips)
Curing salt (1/4 cup)
Brown sugar (1/2 cup)
Black pepper (1 tablespoon)
Granulated garlic (1 tablespoon)
Meat Preparation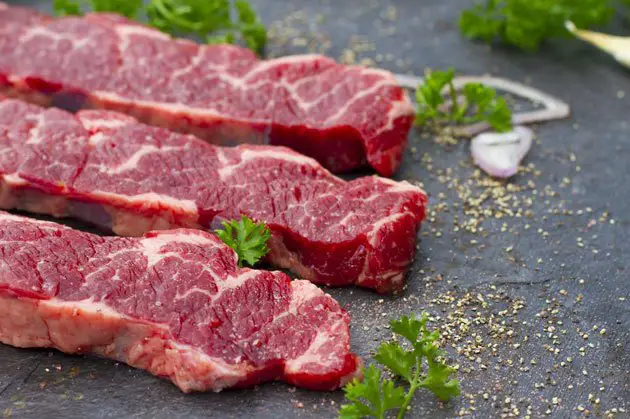 If the bear meat is still whole, you have to slice it into strips. The latter should be as thin as possible. In this procedure, you will definitely need a sharp cutting knife. I have listed some of the best cutting knives on the market today. If you are not too confident with the capacity of your current tool, then you can check out that list.
shop-ezy Meat slicer Stainless Steel Jerky Maker...
PERFECT JERKY, EVERY TIME: Beef jerky, deer jerky as well as other...
The ultra-sharp 10-INCH BLADE is the perfect length, and it's made...
STAINLESS STEEL JERKY BOARD: Makes cutting thin slices of whole muscle...
4.100% SAFE AND CONVENIENT: Made from food grade, high quality...
SATISFACTION GUARANTEED: Enjoy our 100% satisfaction guarantee-- if...
Of course, you could also ground the bear meat and use a jerky gun instead. This process is relatively simple, assuming that you have a jerky gun.
SIGVAL Frontier Jerky Gun, Beefy, with Stainless Steel...
Beefy Stainless Barrel: Equipped with a 15-inch stainless steel...
The Complete Jerky Gun Kit: The SIGVAL Beefy Jerky Gun comes equipped...
304 Stainless Steel Tubing:This Entirely Metal Jerky Gun has a 304...
Padded Handle and Dual Drive-Pumping System: This gun has two-settings...
Tapered Small-Batch Sausage Kit: Comes equipped with 2 tapered...
If you are planning to use a jerky gun, then you should shop for an easy to clean and high capacity one. This product is truly made for hunter's jerky. Bear meat is lean and tough which requires a sturdy jerky gun to be able to process consistently. It is so easy to operate that even your kids can squeeze effortlessly, but can also handle the toughest meat out there.
I have tried various different models in the past and settled with SIGVAL finally. It is a versatile piece of equipment that includes three different steel nozzles. You can produce sticks, single or double strips as you like. Capacity wise, it can hold up to 1.5 pounds of marinated meat, which is exceptional when compared to most other brands. In general, even a jerky gun with one-pound tube capacity is considered quite large. Keep in mind that you can shoot the jerky directly on the trays of your food dehydrator or electric smoker.
This kit comes with a complete cleaning package that will help you out tremendously when making jerky from bear meat. You can take advantage of the two precise cleaners to take out any stuck particles. The tube and all stainless-steel parts are all dishwasher safe. However, the main mechanism should be hand washed with regular soap and warm water.
Features:
20.6 x 10.4 x 3 inches
Weighs 3.1 pounds
Includes 100% satisfaction guarantee.
The Marinade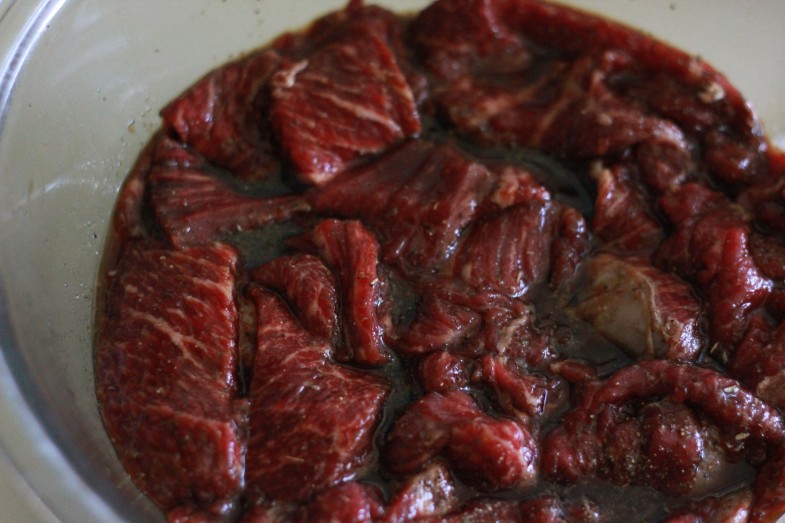 Creadit to www.weedemandreap.com
After you prepared your meat, it is time to create your marinade. Just mix all the remaining ingredients in a large bowl. Mix them thoroughly until their flavor comes together. When this happens, you can already add the bear strips and mix it well with the marinade, too.
Put a plastic cover to the bowl and refrigerate it for 10 hours. Make sure that the meat is fully submerged in the mixture so that it can get the required flavor that it needs. You could also stir the marinade occasionally. ​
Once the refrigeration period is over, you can take out the meat from the marinade. However, you should not rinse. Instead, let it air dry on baking racks for at least an hour. If you want to add extra flavor to the meat, you can garnish it with black pepper.
Dehydrating the Meat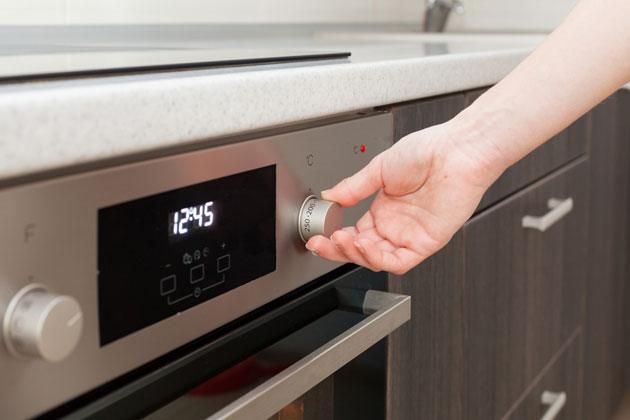 Put the meat strips in an oven with a preheated temperature of 165 degrees Fahrenheit. If you are using a smoker, you should use a food thermometer to measure up the current temperature of the device. Obviously, the heat should reach 165 degrees Fahrenheit, too. Just like I mentioned, you have the freedom to increase the heat, depending on your preferences.
​Also, I have to remind you that dehydration requires the circulation of warm air. Therefore, you have to make an opening so that the moisture from the device can escape. Ideally, you can put a cooking foil to crack a small space to the oven door. For smokers, just open the vents from time to time.
If you set the temperature at 165 degrees Fahrenheit, the estimated dehydration time would be 4 to 5 hours. In the middle of the process, you have to flip the strips so that you can achieve an even cooking. After this period, your jerky should be ready already.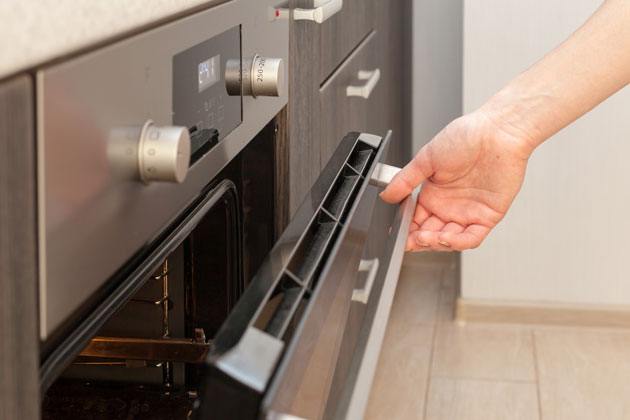 If you have a quality electric smoker at hand, then this process can get a lot easier and quicker. You can dehydrate the bear jerky in about 6-8 hours in the electric smoker. Smoke-flavored jerky is always the best choice in the end, and you can only achieve that by taking use of a smoker.
Masterbuilt MB20071117 – Digital Electric Smoker
Masterbuilt MB20071117 Digital Electric Smoker, 30",...
Digital panel controls on/off, cooking temperature and time
Electric Smoker dimensions – 20.47" W x 19.88" L x 33.26" H | Max...
Patented side wood chip loading system allows you to add wood chips...
Thermostat-temperature control for even, consistent smoking
Fully-insulated body retains heat
I prepare the smokiest jerky ever thanks to the advanced features of this convenient electric smoker. It is manufactured by the industry leader Masterbuilt. You can sense the level of exceptional quality in every corner, even by only checking it visually. It is also great for cooking large size appetizing roasts besides making delectable meat jerky.
You should be careful on two major features when shopping for a quality electric smoker; the heat retaining capacity, and the wood chip loading method. I am fan of the heat holding ability of this smoker. That's how you attain shorter dehydration times; no heat escapes from this smartly designed smoke box.
The cabinet never gets hot to touch because it is insulated with special foam. This also helps to keep the heat trapped inside. Only selected Masterbuilt smokers come with the company's patented side wood chip loading system, and this one is one of them. You can simply add wood chips from the sides without opening the main door.
This electric smoker is fully loaded with digital controls that allows you to control the dehydration period easily. Consistent and even smoking is enabled by the thermostat temperature control.
Features:
30 x 20 x 20 inches
Weighs 45.9 pounds
Includes 4 chrome-coated racks
How to Prepare Bear Meat Jerky in an Electric Smoker?
Get your favorite wood chips and make yourself the best jerky ever. I add 60% mesquite and 40% cherry wood chips for the best flavor.
Steps:
Fill the water pan.
Add your choice of wood chips to the container.
Preheat the electric smoker to 165°F.
Once the temperature is ready, then put the meat inside the electric smoker. You can either hang the meat, use skewers, or spread in on tray using a jerky gun.
Smoke at 165°F for up 6-8 hours or until it is done.
Food Dehydrators
You can alternatively use a food dehydrator for making regular jerky. However, you might want to go with the smoker option when making bear jerky since you want to keep the meat at certain temperature to avoid any food born disease. Food dehydrators usually do not go over 160°F.
NESCO FD-75A – Nesco Food Dehydrator
NESCO FD-75A Snackmaster Pro Food Dehydrator, For...
EVEN HEAT DISTRIBUTION: 600 watts of drying power provides even heat...
ADJUSTABLE TEMPERATURE CONTROL: The adjustable temperature control...
EXPANDABLE TO 12 TRAYS: Comes with five (13 1/2″ diameter) trays and...
EXPANDABLE TO 12 TRAYS: Comes with five (13 1/2″ diameter) trays and...
ACCESSORIES INCLUDED: (2) Fruit Roll Sheet, (2) Clean-A-Screens, a...
NESCO is pretty famous when it comes to food dehydrators. This model is probably one of their most popular appliances out there. I actually have two of these since I also dry up fruits all the time besides meat jerky. This will save you a ton of money if you consume dry fruits as much as I do.
A food dehydrator can speed up your meat jerky process significantly. Plus, you can adjust and control the temperature levels much better when compared to your regular oven. What I like the most about this item is the 600 watts powerful fan mounted on top. It has a strong drying power that will cut down the overall drying process. Moreover, the top fan will also prevent any liquid from the meat or fruits to drip into the heating chamber.
There are some fancy dehydrators in the market with clear windows, but if you know what you need from a quality food dehydrator, then you will also know that the NESCO's patented design offers more than just looks. First of all, the special opaque vita-save exterior blocks harmful light which lessens the nutritional content of the food inside. So, think again when shopping for dehydrators with see-thru windows. In addition, you never have to rotate the trays; the hot air can flow horizontally on each tray separately. What you get is even and nutritious drying.
Initially, it comes with 5 trays, but you can expand up to 12. The temperature ranges from 95°F to 160°F. Nesco FD-75A dehydrator comes with two fruit roll-sheets (my favorite), two flexible screens, and three packets for making delicious jerky worry free.
Features:
13.75 x 22.13 x 13.87 inches
Weighs 7.75 pounds
Includes 52-page recipe book
What is Dehydrating?
In simplest terms, dehydrating is removing moisture from the food to preserve it longer. It is important to retain the nutritious quality while doing so. Moisture is responsible for creating the environment for bacterial growth and decay. Therefore, removing it from the food inhibits deterioration. If you dehydrate food at low temperature levels and in right conditions, then you can keep most of its vitamins and minerals. Dried food becomes chewy, and leathery. You should try to keep dried food in airtight containers or bags to further extend its shelf life. Another important factor is to keep them away from direct sunlight.
How Long Does It Take to Dehydrate Foods?
Unfortunately, there are multiple answers to this question since the time of dehydration varies depending on the food itself. It takes longer to dry bananas in comparison to apples. This also depends on the quantity of the food you are trying to dehydrate.
How Long Do You Dehydrate Jerky?
After you fully marinated the meat, it takes around 5 to 15 hours to dehydrate and turn it into meat jerky. The period needed also depends on the thickness of the meat. However, that is not the only factor effecting the dehydration process. The moisture level inside the marinated meat has a direct effect on the required time. So, if you want to cut down the time frame, then you better cut down the water level inside your marinade.
What Kind of Foods Can You Dehydrate?
Meat jerky and dried fruits are the most popular ones. However, you can even dehydrate soups, spaghetti sauces, purees, and more. People dehydrate all kinds of meat, vegetables, fruits, and bread. Do not forget flowers too! As a general rule of thumb, you can dehydrate anything that has water in it.
Preservation Method
Jerkies have a long lifespan. Since you have taken out the meat's internal liquid, the growth of molds and other bacteria that could cause food spoilage would be prevented.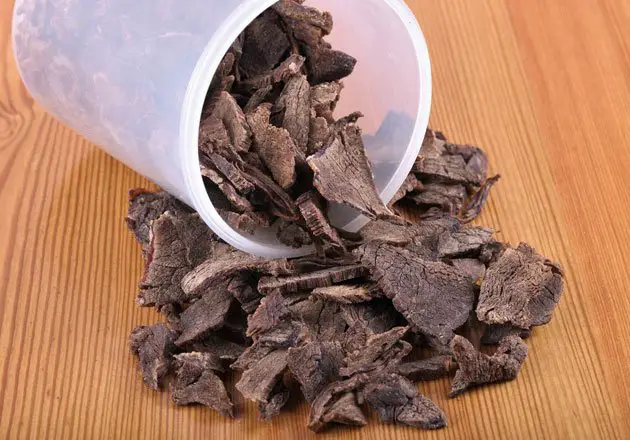 However, to fully preserve the jerky, you need to place it in an airtight container. By doing this, you could extend its edibility up to 1 month. If you put the jerky container in a freezer, the jerky could still be consumable after four months!
The long lifespan of the jerky is one of the biggest reasons why hunters and outdoor adventurers love it. It is not susceptible to spoilage, which is beneficial and sought-after for long trips. Moreover, jerky provides excellent nourishment, too! They are among the healthy treats that you can bring anywhere you want!
Frequently Asked Questions:
Q: Recipe for bear jerky?
The best recipe for bear jerky is to marinate the strips of bear meat in a marinade made with curing salt, brown sugar, black pepper, granulated garlic and Worcestershire sauce. You have to make sure that your strips are as thin as possible before soaking them in the marinade for 10 hours. Dry the marinated bear meat on a rack for an hour before placing it in your preheated oven or smoker. Dehydrate your bear jerky at 165⁰F for 4-8 hours in your oven or smoker.
Q: Why is beef jerky so damn expensive?
There are many reasons why beef jerkys are expensive. One of the main reasons is that it takes a lot more meat to produce the 2.7 ounces of beef jerky that you buy in stores. Since beef is about 60% water, most of its weight disappears once it gets dehydrated so you get a lot less than the meat that you started with. Another reason is the quality of the meat. The meat used for beef jerky is lean meat and this choice of meat is generally more expensive than the fattier meat choices. The final reason is because it is labor intensive. The entire process of making  jerky is time-consuming and tedious. You would spend at least three days to make a large batch of bear jerkies.
Q: How do you kill bear jerky parasites?
The only way for you to make sure that the parasites in your bear jerky are all gone is for the meat to reach an internal temperature of  165⁰F. Make sure that the temperature of the meat that you will use for your bear jerky is brought up to at least 160⁰F before dehydrating it at 165⁰F-170⁰F..
Q: How long does it take to smoke bear jerky?
Using a smoker or an oven to dehydrate your bear jerky will need at least 4 to 8 hours, depending on what texture you are looking for in your jerky. If you are using an electric smoker, your jerky will get dehydrated in about 6-8 hours tops. Just don't forget to set the temperature of your smoker at 165⁰F-170⁰F.
Q: How to dehydrate bear jerky?
You can dehydrate bear jerky in your oven or your smoker. Make sure that your marinated bear jerkies are air dried for an hour before placing them side by side on the racks and dehydrating them for about 4-6 hours. It is recommended that you leave a gap in your oven open to allow the air to flow inside. If you are using a smoker, make sure to open the vents every so often. You can also flip the jerkies from time to time to ensure that the jerkies are being dried evenly.
Q: How long does it take to cook bear jerky in the oven?
If your oven is set and preheated at 165⁰F, you will need at least 4-5 hours before your bear jerky is 'cooked' and dehydrated in the oven.
Q: How do you prepare to make bear jerky?
Making bear jerky is easy albeit a bit time-consuming. All you have to do is to cut your bear meat into strips, marinate it for 10 hours and dehydrate it for 4-8 hours. The process is simple and you only need to remember a few key points. First, make sure that your bear meat is sliced as thinly as possible. This will help you dehydrate your meat faster and evenly. Second, you have to make sure that you dry your marinated bear meat on a rack for one hour before dehydrating it. And lastly, you have to make sure that your oven or smoker is set at 165⁰F to prevent trichinosis.
​Conclusion
Learning how to make bear jerky is pretty easy. As long as you got the right tools and ingredients, this treat is achievable, even in the convenience of your home. At this point, I will remind you that you should only pick the fresh bear meat. You don't want to use any meat that has suspicious quality and texture. Old meat can cause food poisoning and other serious illnesses. You should avoid consuming it at all times.
Did you like this short cooking course of mine? If you have any questions and clarifications, feel free to ask me in the comment section below! I will be waiting!
Last update on 2022-09-08 / Affiliate links / Images from Amazon Product Advertising API