As an Amazon affiliate, we earn from qualifying purchases.
A meticulous kitchen warrior would always want uniformity, even when making jerkies. Of course, I admit that I tend to make things look neat and nice most of the time, especially when I am in the kitchen. I just don't want my recipes to appear messy. In the end, people would not eat any food if it has a nasty and muddled look, regardless of how tasty it is.
I invested on the best jerky gun to make sure that all my meat strips have equal size and proportion. Moreover, this tool allows me to improve the speed of the drying process enormously. Since the device can flatten the meat evenly, the dehydration process becomes a lot easier. In fact, I can proudly say that my jerky preparation method has a commercial quality already (modesty aside). I have had experiences with several popular jerky guns in the market. Therefore, I consider myself quite an expert when it comes to selecting a high-quality one. It does not take much to prepare savory meat jerky at home once you get yourself a top-notch jerky gun. The only thing you have to concentrate on is to balance the soy sauce with some fruit juice to get a good squeeze out of it!
There are a lot of jerky guns in the market today. You need to shop wisely to select the best one that would fit to your needs and preferences. However, some of these jerky guns do simply topple the competition. If you want to know about the specific details, including their respective features, better read this article.
Reasons Why You Need a Jerky Gun
You may think that a jerky gun is not a necessary tool. Some people think that it is not a mandatory equipment when making jerkies. But if you ask me, that is just a plain misconception. I don't want to argue on anybody's take about this product. Instead, I just want to clarify that this kitchen tool can improve the pace and quality of your cooking process.
Do you want to know how you can benefit from the jerky gun? Read on!
Its Saves You from the Labor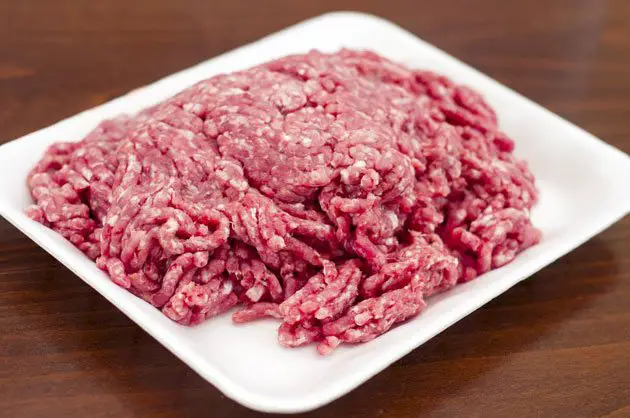 You can make meat jerky either from ground meat or sliced strips. It is important have a smooth and quick drying process regardless of which type you prefer. You cannot expect the large and chunky meat cuts to dry off easily. Strips require you to make even slices with the best cutting knives or butcher knives. Plus, they take out more space in the dryer or oven.
However, you should be aware that slicing the meat into strips is a time consuming process and  a lot effort. You are better off with a jerky gun; just add your favorite spices into ground meat and mix. Fill up the jerky gun and squeeze. It is easy and you will definitely save energy.
Time Efficient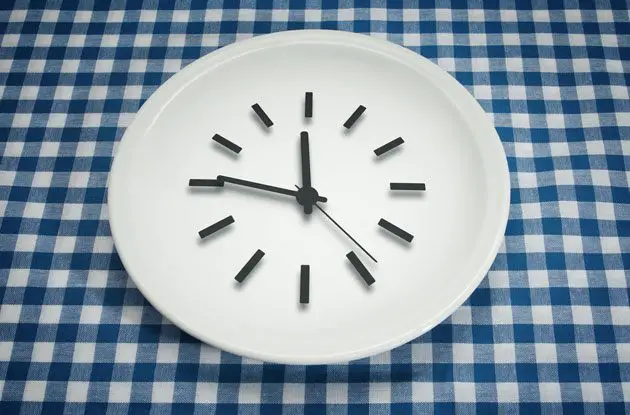 If you are familiar with making jerkies, then you already know that it is a time-consuming process. It already takes long hours to prepare and dry the meat jerky. You need every tool that can save you time and shorten this process, and using the jerky gun is the most innovative way to achieve that.
You do not need to slice or cut anything when you do so. This not only saves you from the hassle, but it also prevents you from spending too much time on the cutting board.
Less Waste
With a jerky gun, you can reduce the amount of meat waste that is pretty common when you are doing the traditional method of cutting. You should be aware that every pound of meat is important when making a jerky.
Specifically, the drying the process drastically reduces the weight of the meat (as you are taking out its internal liquid). For example, a five-pound of raw meat will only yield two to three pounds of jerky.
How to Choose the Best Jerky Gun?
Fortunately, you don't have to become a kitchen connoisseur in order to choose a fine jerky gun. You just have to know that a jerky gun has the same mechanism and appearance as a caulking gun. All you have to do is to insert the material inside the tube so that you can release it in an even and controlled manner.
Capacity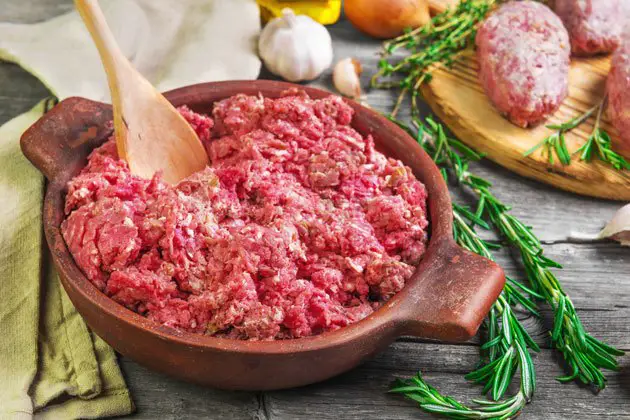 You need to pick a jerky gun that can serve the needs of your household. If you have a large family, then you need to get a one with a larger tube. You will be able to fill more meat this way which will allow you to complete this task quickly in turn.
However, if you are not very crowded in your house or apartment, then you can just settle for a small jerky gun. Since it has a compact size, storage won't be a problem for you. You just have to make sure that it has the appropriate capacity per your needs.
Outlet or Nozzle
The outlet is the part of the jerky gun where the meat strips are being released. Once you press the trigger of the gun, a pressurized or mechanical mechanism would push out the meat from the tube into the outlet.
Because we are talking about jerkies here, there is a need for the outlet to have a small or limited opening. In this way, you can guarantee that the meat strips would be thin, not chunky. Most jerky guns come with multiple nozzle options.
Efficiency
A jerky gun should be immune from clogging and other interruptions that could delay the process of meat preparation. You should be able to use without exerting too much effort. Moreover, it would be great if the jerky gun has enough ergonomics that allow convenient and user-friendly usage.
The Best Jerky Gun Full Reviews
I already featured the basic things that you need to know about a jerky gun. Now is the time to introduce the most impressive options that you should look after for this product. Read on!
#1. LEM Products Jerky Gun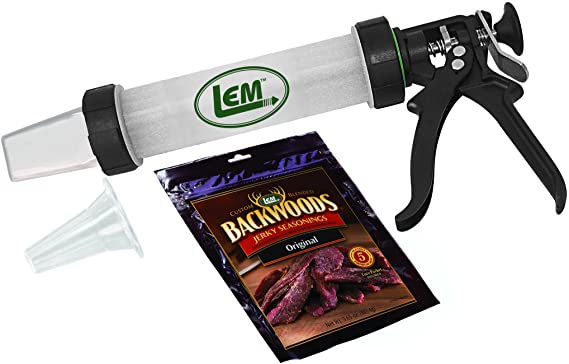 This jerky gun from LEM Products is a beautiful tool. The company is proficient in making exceptional jerky guns and dehydrators besides making other meat related gadgets. That's why this model is one of the most sold out jerky guns. You will find this in any meat jerky fan's kitchen, including mine. It can create thin strips of meat, which is perfect for your next jerky recipe. But it also comes with a rounded attachment that enables you to produce rounded meat sticks. There's nothing on this product that would limit your creativity in the kitchen.
The capacity of this jerky gun is not as huge as the Weston and Nesco products. But it doesn't mean that it is lagging behind. Specifically, it can hold up to 3/4 pounds of ground meat. As you can see, the discrepancy is not that big. It is noticeably smaller compared to the first two jerky guns that we featured. Let me clarify that it is not a drawback. It just means that this tool is an ideal choice for those who don't want a massive tool hanging around in their kitchen.
This tool offers a heavy-duty squeezing mechanism. It can pump out tough meat easily, thanks to its powerful trigger and push-action. Venison and other game meat will also come out perfect due to this smart design. Since this one has a durable construction, you can guarantee that it will last for a long time. All of its parts are dishwasher safe. Therefore, you should not worry about its maintenance. Tube, handle, and most other parts are made from thick, durable plastic. Only rivet, shaft, and springs are made out of metal. It is a versatile extruder; you can also make churros, Italian lady fingers, mash potato fries and more with it.
It is a great tool to maximize turnaround time in the kitchen and can reduce extra labor from meat cutting significantly. In other words, it is a small investment but makes a big difference. You can make a lot of jerky with this if you know how to operate efficiently. Make sure you release the air pockets out of the barrel when you are loading meat inside. It is a simple trick; press your finger on the meat and push around to squeeze and release the stuck air inside. Otherwise, you will get splatters later on while extruding. You can use a small knife to cut out the strip away from the nozzle to get the length you desire.
I also advise you to get leaner meat and use less liquid in your recipe since this jerky gun works best with dry ground meat. If you keep the mixture in the refrigerator for a few hours, then it will make the process easier and the flavors will definitely come out.
Cleaning is not hard at all; all the pieces come apart. I use a toothbrush to get into the hard to reach parts but you can also get one of those long cleaning brushes. They are specially made from hard plastic material to reach and clean out all the itsy-bitsy parts. There is another model LEM 468 that includes the nylon barrel brush. Nozzles on that unit is made out metal but the capacity is much bigger (1.5 pounds of meat). So, if you are not making too much jerky regularly, then I think the LEM 555 is still a great choice that would suit the needs of most everyone who is making meat jerky at home. You will sure be amazed with the construction of this jerky gun. It is as powerful as a high-quality caulking gun.
As a side note, you should be aware that LEM has exceptional customer service.
Pros:
Can squeeze out even tough meat
Comes with two nozzle attachments
Can hold up to 3/4 pound of meat
Comes with a free jerky seasoning
Durable and rugged construction
Includes Jerky making instructions
Cons:
The trigger slips from your fingers, especially if it's wet
#2. Nesco BJX-5 Jumbo Jerky Works Kit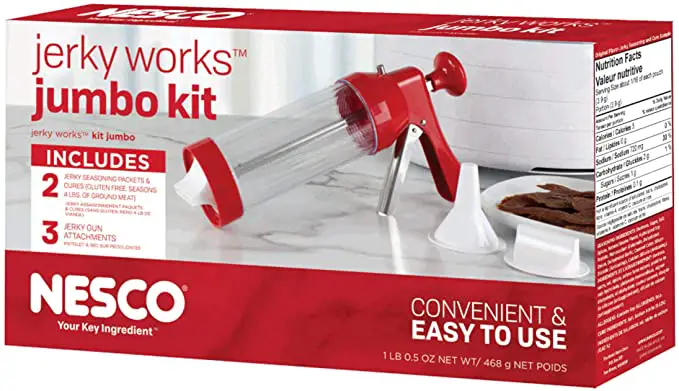 One of the most preferred jerky guns in the market today is the Nesco BJX-5 Jumbo Jerky Works Kit. Specifically, it is a large jerky gun that can hold up to one pound of ground meat in a single go. Therefore, it is an excellent choice for those who are searching for a high-capacity jerky gun for their upcoming events and parties.
Both of the ratchet bar and trigger of this jerky gun is made from stainless steel. You can expect its durability and reliability during its usage. Moreover, it has an intuitive interface. There are no hard-to-reach parts so cleaning would be super convenient! Plus, all parts are dishwasher safe for your convenience. Since it has a transparent tube or chamber, you can easily see the remaining amount of meat inside. There is no need for you to do the guessing game!
The Nesco BJX-5 comes with three types of outlets. Each of these attachments has different designs on their openings. As a result, you can experiment various kind of jerky styles and recipes with this tool. You will get better with practice, besides this is a super simple tool to use. There are no complicated adjustments to make; you can't go wrong. Meat loading is extremely convenient. You can make delicious jerky effortlessly.
If I compare this with LEM 555, I would say this is not as durable as the 555. That's why I switched to the LEM in the first place. The piece that pushes the meat is made from plastic that will not last more than a year or two, but that also depends on how much you intend to use it. On the bright side, you can be sure that it will never rust. Do not use meat that is too cold to avoid any damage.
Keep in mind that NESCO provides a 1-year warranty, and they have excellent customer service. This is a great product with a large capacity, and the price is incredibly affordable, but I think it is more suitable for beginners. If you are planning to make meat jerky regularly with high volume, then I would suggest any LEM jerky gun over this in the long run. Otherwise, it is a great bargain at this price.
Pros:
Large capacity
Comes with three outlet attachments
Easy to clean
Convenient operation
Robust and durable construction
Includes free seasonings
Cons:
Some of the meat can get stuck on its nozzle
#3. Weston Original Jerky Gun Jr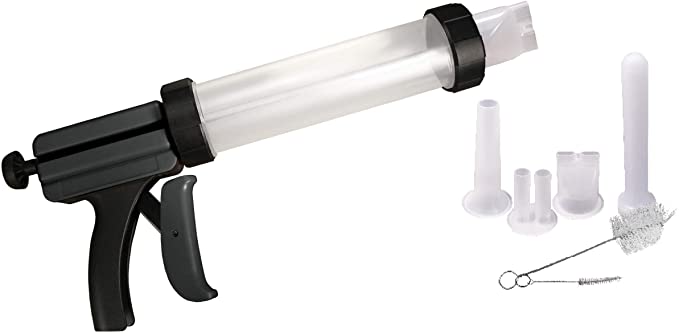 Another great option for a jerky gun that you can try is the Weston Original Jerky Gun Jr. This particular product has the same capacity as the Nesco BJX-5. Specifically, it can hold up to one pound of ground meat. It can work well with venison, beef, and other types of meat that comes into your mind!
​The entire jerky gun has a durable construction. Although some of its parts are made of plastic, none of them feels cheap at all. In fact, they have the durability that can last for years. Furthermore, you can fully extend its lifespan through regular cleaning. But don't worry. All of its parts are dishwasher safe. It comes with a cleaning brush for its meat chamber.
Using the Weston Original Jerky Gun Jr is pretty easy. The trigger is very smooth and doesn't "lock up" whenever you are squeezing tough ingredients. Even your small kids can use since the squeeze action is very light. This jerky gun also has a clear meat barrel just like the previous Nesco one; you can easily see how much meat is left inside while squeezing. It also comes with a large stomper so that you can quickly load the meat. Moreover, this device comes with two outlet attachments, which improves the speed and precision of your work.
It works as expected. I think it is a great alternative for making a large batch of jerky on the run since the cleaning and filling is fairly quick and easy. You will sure make uniform meat strips. However, it would have been great if it did come with a single flat nozzle.
Sausage funnel is also included with the set. You might want to obtain a 7.5 inches stainless steel tube if you are planning to make Slim Jim style jerky snacks. It will make your life easier since casings slide better on stainless steel.
Pros:
It is easy to use
All parts are dishwasher safe
Comes with two attachments
Can store up to one pound of meat
The entire plastic tube is tough
See through meat chamber
Cons:
It doesn't have a single strip outlet (all are double strips)
#4. CHARD JG-9 9 Inch Jerky Gun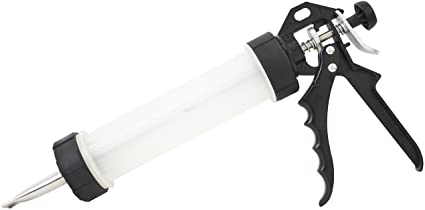 The CHARD JG-9 9 Inch Jerky Gun has the same innovative performance as the first products that I featured on this list. It can make meat strips smoothly and quickly, thanks to its heavy-duty spring trigger. It has a frame made from cast metal, which is extremely durable and rugged. Additionally, you can disassemble its parts for a convenient cleaning.
However, unlike most of the jerky guns here, the CHARD JG-9 has an aluminum frame. Therefore, you can expect it has better rigidity compared to most of its competitors. Meanwhile, the handle of this tool is noticeably long. It can give you enough control and leverage when using it. Its ergonomic nature will comfort your hand, and I think this is certainly an important feature.
This jerky gun also comes with three stainless steel nozzles. All of them are for making jerkies and double meat strips but that does not mean that you should not be creative. In consequence, this tool can work for other recipes, too!
The chamber is semi-transparent, you can see the progress and meat level while you are squeezing out the meat strip. Capacity wise, it can hold up to 1 pound of meat. Nozzles are made out of stainless-steel; you can extrude double or single strips as you like. Also note that LEM jerky canon and gun nozzles will fit to this gun as well.
Cleaning is easy; you can disassemble quickly and wash the separate parts on the top rack of the dishwasher machine.
Pros:
Durable and heavy-duty construction
Smooth squeezing of meat
Most of the parts are detachable for easy cleaning
Can hold up to one pound of meat
Provides maximum control to its users
Cons:
The double nozzle attachment is difficult to operate
#5. Sportsman MJG15 15-Inch Jerky Gun

The last but not the least on this list is the Sportsman MJG15. It is a huge jerky gun that can hold up to one pound of meat. It is compatible with different types of meat such as venison, deer, and even fish! Moreover, this jerky gun has a durable and solid construction. Both of its handle and frame are made from high-grade aluminum. Meanwhile, the 15-inch plastic tube is a byproduct of a specialized plastic.
Operating this tool is not troublesome. Its trigger is very smooth to control. You don't have to press it too hard just for the meat to come out from the nozzle. Moreover, it won't slip away from your fingers, even if it is wet. Also, the handle of this tool improves the overall control that you have for it.
It has a longer barrel than most other jerky guns. You can monitor the meat level because it is semi translucent. The longer size makes it easier to pump out the meat since you can grab the gun better with both hands. Two different nozzles are included; a flat one for making regular strips, and a round one for jerky sticks.
It can hold about 1 pound of meat inside. It is not dishwasher safe, but you can disassemble all the parts without any hassle and clean up with hot water and soap. The only thing that I don't like is the small diameter that makes the meat filling into the tube a cumbersome process. You basically feed the meat with a small teaspoon.
Pros:
Large-capacity jerky gun
Can work with different types of meat
Rugged and durable construction
Easy to clean
Allows optimal hand control for convenient usage
15 inches long barrel
Cons:
The diameter of this tube is surprisingly small
It is not dishwasher safe
What Kind of Meat is Used for Beef Jerky?
You need to select lean meat because meat with high-fat levels is really hard to squeeze with the jerky gun. Sirloin tip is a great choice, but it is a bit expensive. Besides, it is not tender enough to use in meat jerky recipes. You can also use flank steak since it has less marbling. However, the best cut of beef for jerky comes from the top and bottom rounds. The eye-round is hands down the best choice for the tastiest jerky. Add some fruit juice to break down the fat enzymes, and you will get a pro-level treat at home. Some people tend to mix beef with game meat to make their jerk leaner and tastier.
Can You Make Jerky from Cooked Meat?
Jerky is made by dehydrating the raw meat either in the oven or in a dehydrator. Cooked meat is not suitable for making jerky. We have modern food dehydrators today that allows preparing this delicious treat easily in the convenience of our homes within a few hours. All you need is a quality jerky gun and a dehydrator to make the best meat jerky out there. Make sure you never sun-dry the meat to make jerky since it can easily get contaminated.
Final Verdict
Even at this point, I am not imposing that a jerky gun is a mandatory tool. However, if you want to improve the speed of your meat preparation, this piece of equipment will come handy. It will eliminate the need for manual slicing and cutting. Just put the meat inside the canister or chamber, and the gun will do the rest!
Among these products I featured here, I consider the LEM Products Jerky Gun as the best jerky gun. From its construction down to the way it prepares the meat, this tool really comes with quality. It has an ample capacity to cater large servings. Moreover, its mechanism to squeeze out the ground meat is very easy to operate. Of course, it doesn't cost that much, too!
Therefore, it did not surprise me anymore when I learned that few of my neighbors also have this tool! ​
But if you want to explore more options, I recommend that you should test all of the jerky guns that I listed here. I guarantee that all of them have premium construction and foolproof performance in the kitchen!
Did you like this article? Which of these jerky guns do you like the most? Tell us your answers in the comment section below!