As an Amazon affiliate, we earn from qualifying purchases.
A squirrel meat is not a common ingredient among us. Of course, this meat is not typically available on commercial markets. The best way you can acquire it is through hunting. Fortunately for me, I got friends who are into small games. They would always search varmints like squirrel during their free time.
They would often share a portion of their hunts to me. Sometimes, they would give an entire trophy me, just like that pheasant jerky I talked about. A few days ago, they gave me a fresh squirrel meat. They asked me if I could cook it for them. They asked what's the recipe in my mind. "Why not squirrel jerky?" I told them. And everyone simply nodded.
Making jerkies is an expertise of mine. Well, I am not saying that I did receive a formal education about this stuff. It is just that I am well experienced with it. Therefore, I really trust my instincts when it comes to this food, regardless of the type that I am going to use.
There are various ways you can prepare a squirrel jerky. But this time, I will introduce to you the most basic recipe first. In this way, you will understand the basics of making jerkies.​
Fundamentals of Making Jerky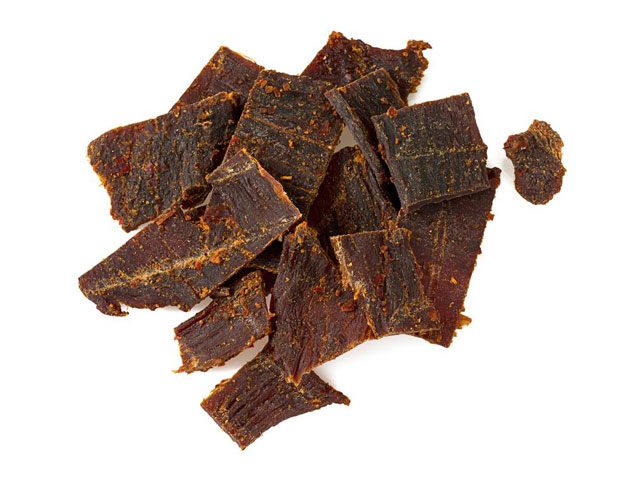 There are several things that you have to understand before you to start hitting the kitchen. Let me be honest with you. I do consider jerkies as a simple food recipe. However, it has a tedious preparation process that you should familiarize. Otherwise, you won't bring out the best flavor from your meat.
Temperature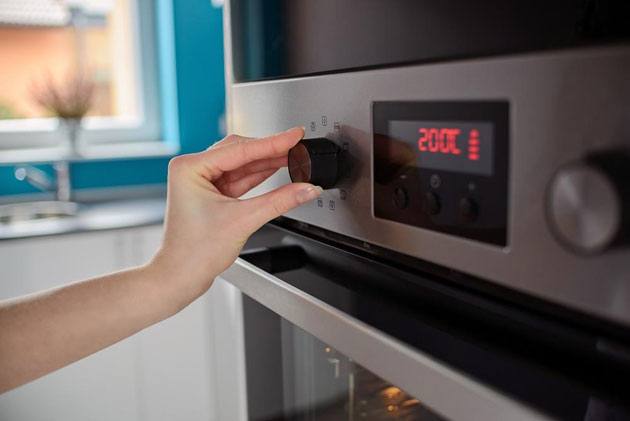 The process of making jerkies is through drying. Specifically, there is a need for you to dry up the meat from its internal liquid. Your end goal here is to achieve a firm but bendable texture. Of course, you can only achieve this if you know the appropriate drying time based on the temperature that you set your device on.
The drying time is usually faster when you crank your oven or smoker into a higher temperature. For example, if you set your oven to 140 degrees Fahrenheit, its drying time would be around 8 hours.
Choice of Cut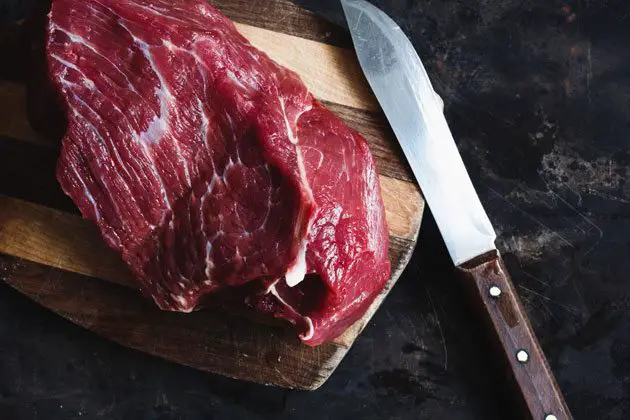 It is quite important that you also know which part of the meat you should use in making jerkies. Regardless of the type of meat, the parts that you should choose should be those that don't contain too much fat. As I highlighted in the previous section, jerky preparation really takes time. There's no shortcut to it.
Fortunately, there are ways you can curtail the time. The first one is by choosing the appropriate meat cuts. Always go with the lean ones. They don't have too much liquid and fats inside them. Therefore, their drying time is a lot quicker than those fatty and chunky parts.
Another way is by getting a jerky gun. The jerky guns allow you to ground your meat into strips. It is a fast and foolproof method of preparing the meat for a much efficient dehydration.
How to Make a Squirrel Jerky
I already discussed the basics of about jerkies. Now, let me break down the procedures and ingredients that you are going to need if you want to cook a squirrel jerky. Since this is just a simple recipe, there's no need for you to stress out. All you need to do is to follow all the things that I am going to mention here. Let's get started!
​Ingredients
Credit to https://www.wildmeat.co.uk/
Squirrel meat (2 pounds)
Soy sauce (1/2 cup)
Worcestershire sauce (1/2 cup)
Garlic powder (1 teaspoon)
Onion powder (1 teaspoon)
Seasoning salt (1 teaspoon)
Black pepper (1 teaspoon)
Creating the Meat Strips
Credit to http://www.twincities.com
If the squirrel meat is still whole, you need to select the parts in where you are going to make the cut. Ideally, you could start on the legs. You could also acquire some cuts from the breast portion of the squirrel.
The slices that you are going to make should be in strips. In this way, they can dry fast. Moreover, it would be a lot easier to consume them compared if the meat is in the form of chunks!
Alternatively, you could also use ground squirrel meat for the jerky. But if you are going to do so, you need to have a jerky gun. This particular tool converts the ground meat into strips by squeezing them out from their horizontal nozzles.
The Marinade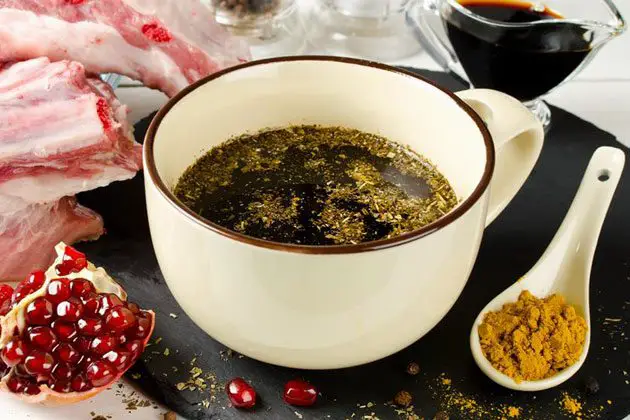 Creating the marinade is simple. You just have to mix all the ingredients (except the meat) in a large bowl. Make sure that you stir it properly, so that achieve a tasty result.
The marinade is an important determinant of the overall outcome of your jerky. Specifically, it can dictate the actual flavor that your jerky will have. The one that I mentioned here is a common marinade recipe for any jerkies. Once you can get the hang of it, you can already explore other types of marinade, such as teriyaki and spicy.
Initial Meat Preparation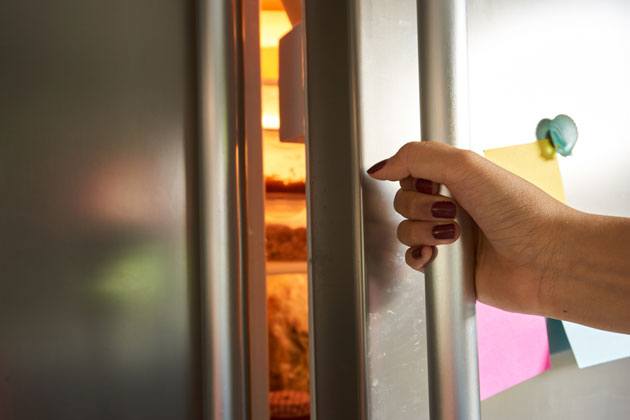 Once you finished the marinade, you can already put the meat strips in the bowl. You need to dip the meat so that the sauce would seep in thoroughly. Next, put the meat on your refrigerator and let it stay there for 12 hours to one day.
After the refrigeration, take out the bowl and remove the meat strips from there. Take out a baking rack and place the meat strips there. Make sure that there is no contact between the strips! When you are done with the meat arrangement, put the rack in the refrigerator again for an hour. In this way, you can dry the meat efficiently.
Making the Squirrel Jerky
After the drying process, put the meat in a preheated oven of around 175 degrees Fahrenheit. Make sure that there is aluminum foil lined on the bottom of the oven to catch those oil drips.
Before putting the meat inside the oven, you can blot them first with the use of a paper towel. In this way, you can take out the excess liquid of the meat.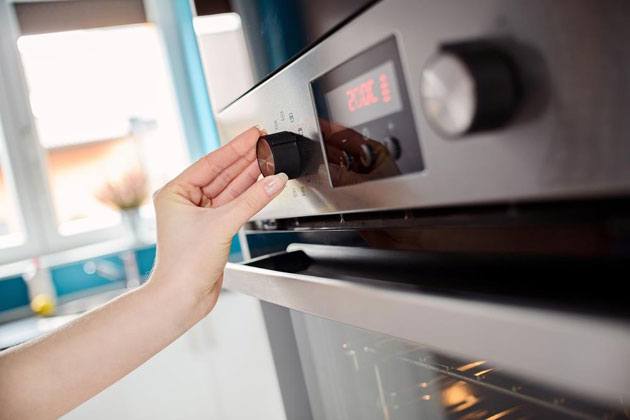 Moreover, you have to remember that your real goal here is to dehydrate the meat from its internal fluid. Therefore, it is essential that there are a constant movement and circulation of warm air to complete this process. That's why there is a need for you to let the oven door have a slight opening. You can either use a wooden spoon or a ball of aluminum foil so that you can create a small opening.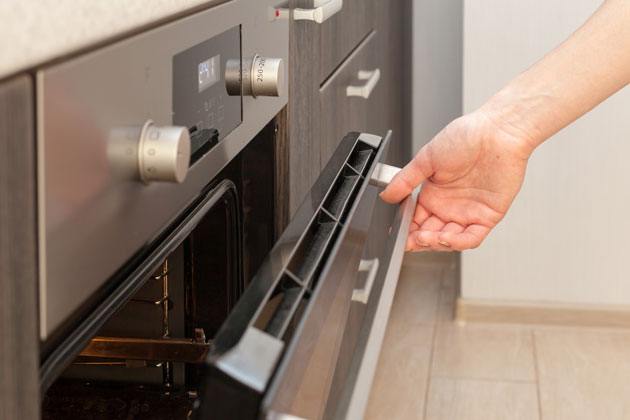 The drying time usually takes 6 to 8 hours. Of course, the thickness of the meat becomes a factor here. Moreover, don't forget to flip the meat strips so that you can achieve even results. After this, your squirrel meat is already a jerky!
Sale
Breville Smart Oven Pro Toaster Oven, Brushed Stainless...
The Breville Smart Oven Pro with Element iQ System is a high...
Element iQ System: Using 5 independent quartz elements, smart...
Convection Powered: The Smart Oven Pro's convection setting reduces...
10 Cooking Functions: versatile countertop oven with 10 cooking...
Smart Oven with Slow Cook Function: Take your time to tenderize and...
Sale
TOSHIBA AC25CEW-BS Large 6-Slice Convection Toaster...
10-IN-ONE VERSATILITY - With 10 Functions this All-in-One machine can...
EASY TO USE - Control all the features and check current cooking...
POWERFUL COOKING & ADJUSTABLE TEMPERATURE CONTROL – Our TOSHIBA...
XL FAMILY-SIZED CAPACITY - With a Larger interior, this oven can fit...
INCLUDING 6 ACCESSORIES - TOSHIBA Speedy Convection Toaster Oven comes...
How Do You Preserve a Jerky
Jerkies have a long lifespan if you know how to preserve them. In fact, those that are stored in freezers could last for 4 to 6 months! To retain the edibleness of a jerky, you just need to put it in a container the keeps the air out. Vacuum sealed bags and airtight bags can do the trick! They should be able to keep your jerky and edible for one to two months!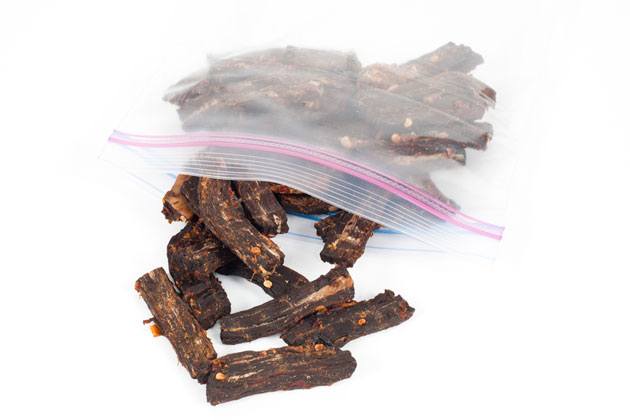 Of course, it is essential that you remove any form of moisture in the meat. They promote the growth of molds that could cause food spoilage. You can dry a jerky through the use of a paper towel. Just gently tap the surface of the jerky until such time noticeable fluids are gone.
​Conclusion
Making a squirrel jerky is quite easy. As long as you got the right ingredients and tools, you can create this treat anytime you want. But of course, you have to make sure that you have access to fresh and high-quality squirrel meat. I personally discourage anyone from using raw meat that doesn't show sign of freshness. They can affect the overall taste of the jerky. Moreover, they can cause serious illnesses, too!
Did you learn from this article? What other jerky recipes do you want me to try? Tell me all your thoughts in the comment section below!
Last update on 2022-09-08 / Affiliate links / Images from Amazon Product Advertising API