As an Amazon affiliate, we earn from qualifying purchases.
Some of us just love to prepare dishes that have ground meat. I am among those folks. Fortunately, this ground meat or mince is widely available in any local market.
But what if I told you that you could  grind your own meat? Still doubting? Well, if you have the best manual meat grinder, this is possible and easy to do!
There are many manual meat grinders today that are sold for home applications. These units have reasonable prices and perform as well astheir commercial and electric counterparts!​
Do you want to learn more about these meat grinders? Then hop on! In this article, I will reveal all the ideal machines that could help you grind meat like a pro! Let's get started!
How to Choose a Manual Meat Grinder
But before we go to the respective reviews of these meat grinders, let me discuss first the key considerations in buying one. After all, it would be a waste if you invest your money on a flimsy or ineffective unit.
You cannot classify a particular meat grinder as "good" without considering the following: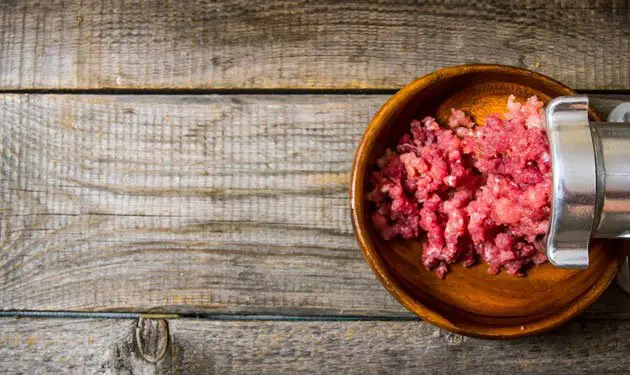 The Build
Just like any kitchen appliance, the meat grinder should have  solid construction. It should have exteriors that are resistant to corrosion and rust. These particular requirements are crucial, considering that you will be dealing with a wet ingredient like meat.
The blades must be sharp and durable. The better their design and rigidity, the faster it can grind the meat! Of course, a high-quality blade has  premium cutting quality.​
You can also opt for meat grinders that have some plastic parts. Just make sure that their blades are made of stainless steel. But if you want to ensure the durability and lifespan of the product, make sure that it is made of stainless steel.
Grinding Capacity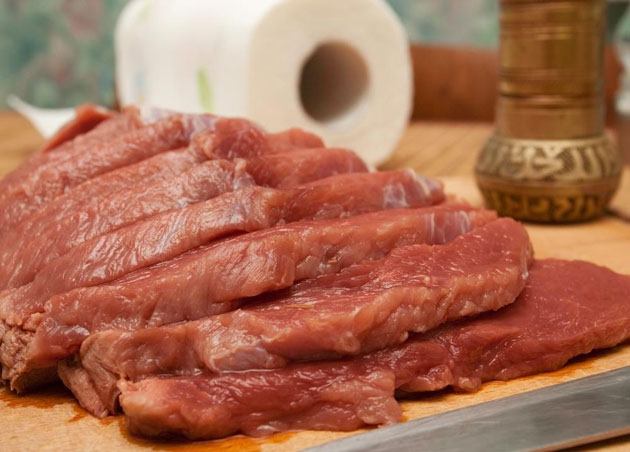 When choosing a meat grinder, you have to consider-the applications that you will subject the tool to. For example, if you regularly make meat products (e.g. sausages, jerkies), then a manual grinder is not the right choice for you. Instead, you need an electric grinder that has a fast and uniform performance. Moreover, for commercial uses, make sure that the meat grinder can grind large quantities of meat at one time.
But if you are just a regular cook who prepares meals for yourself or your family  , a manual meat grinder is a goodchoice for you. They are cheaper compared to their electric counterparts and using them is no trouble at all.
Ground quality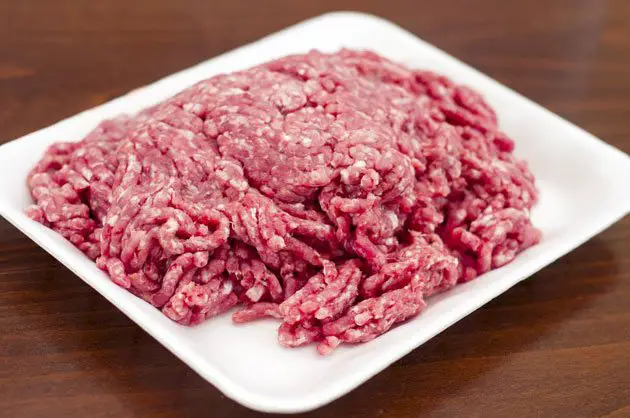 I am really meticulous when it comes to ground meat. I always make sure that the meat is ground evenly and finely. On the other hand, I abhor those meat grinders that produce huge lumps.  .
If you want  ground meat that has "market-level appeal," you should get those manual meat grinders that have an innovative grinding mechanism. They are the ones that can do the job like professional butchers!
Price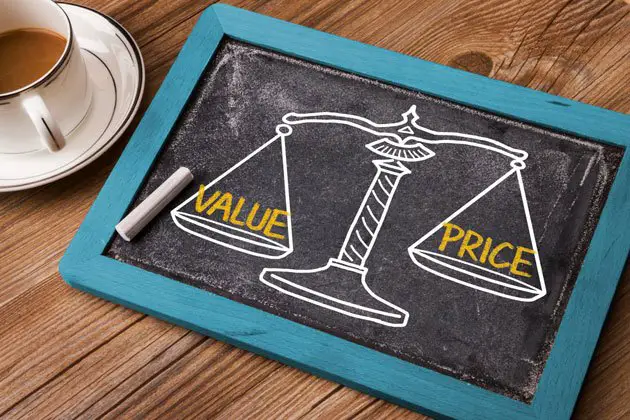 You should know that expensive units don't always mean that they are the best. Sometimes, you could spot less pricey models that can have the same capabilities as high-end meat grinders. This is the reason why you need to inspect the features of a particular product you are considering.
But as a general rule of the thumb, high-end models tend to possess premium features and performance. If you have the capacity to spend, I personally recommend that you should get a premium meatgrinder that has excellent build and features.
Best Manual Meat Grinder Reviews
Product Image
Title
Manual Meat Grinder - Mincer w 2 Stainless Steel...
Meat Grinder with Tabletop Clamp & 2 Cutting Disks,...
TUNTROL 304 Stainless Steel Manual Meat Grinder, Home...
Norpro Meat Grinder Mincer & Pasta Maker
Victoria Cast-Iron Meat Grinder with a Table Clamp...
Just like jerky guns, you need the best meat grinder if you want to make the most out of your ingredient. The following products have exemplary performance when it comes to grinding meat. Check their respective features now!
#1.  Best for Beginners Manual Meat Grinder: LHS Manual Meat Grinder 
It's not hard to see why the LHS Manual Meat Grinder is a clear favorite by many no-frills home cooks, myself included. Its ergonomic design makes the LHS Manual Meat Grinder super easy to assemble and operate, without having to bother reading lengthy instruction manuals. You can use the LHS grinder not only for meat, but also for stuffing sausages and cutting fruits, vegetables, and even cookies. It's intuitive and quick to use, incredibly durable, and even dishwasher-friendly!
The best thing about the LHS Manual Meat Grinder is its smart design. The transparent design allows you to see the grinding process clearly, while the long hand crank ensures that the grinding motion is easy yet efficient. It also has a powerful suction base that keeps the meat grinder steadily in place, no matter how strongly you use it. Its practical and foolproof design makes the LHS Manual Meat Grinder a standard tool you'll want in your kitchen.
PROS
Ergonomic and practical design
Easy to clean and dishwasher-safe
Strong and durable
Can be used for a wide variety of purposes
CONS
Not suitable for grinding large amounts of meat
#2.  Best for Ergonomic Design: CucinaPro Manual Meat Grinder
A close second is the manual meat grinder offering from CucinaPro. This grinder is beautifully and compactly designed, but it does not lose any functionality at all. The hand crank mechanism of the CucinaPro Manual Meat Grinder is optimized to be easy on the hands, and the stainless steel blades make the grinding process speedy and powerful.
You can grind using both coarse and fine configurations with the two different steel blades provided. These blades are designed to be fully enclosed when assembled to minimize the risk of injury. It also comes with a meat pusher accessory to keep your fingers far away from the grinding mechanism. These accessories make the CucinaPro Manual Meat Grinder safe to use in the kitchen, even if you have little ones in the house. With a unique and sleek design, plus an array of powerful accessories, buying the CucinaPro Manual Meat Grinder is worth every penny.
PROS
Compact and portable design
Strong suction-cup base
Comes with helpful accessories like a meat pusher and sausage maker
Rust-free
CONS
Not suitable for grinding large amounts of meat
#3 Best for Heavy-Duty:Tuntrol Commercial Manual Meat Grinder – 
When talking about grinding power, you can't go wrong with the Tuntrol Commercial Manual Meat Grinder. This competitive grinder is equipped with blades made from 420 stainless steel, which is the best stainless steel available on the market. This makes the Tuntrol Commercial Meat Grinder incredibly efficient and gets the job done fast. The stainless steel blades come in two configurations, so you can grind either coarsely and finely, depending on your culinary needs and preferences.
The all-stainless steel construction makes the Tuntrol grinder heavy-duty and designed to last for many years. It has a double fixed design with both a suction cup and C-clamp support, which allows the grinder to be securely mounted on whatever countertop without worrying about any shaking during usage. If you want a strong and practical meat grinder, you'll get better value with the Tuntrol Commercial Manual Meat Grinder.
PROS
Compact and portable design
Sharp and rust-free blades
Made with strong stainless steel
Can be used for a wide variety of purposes
CONS
#4 Best for Versatility: Norpro Manual Meat Grinder
The Norpro Manual Meat Grinder is a fully functional and multi-use grinder, making it perfect for home use. For a homeowner's cozy kitchen, the Norpro meat grinder is great because of its solid design and easy disassembly for a quick and hassle-free clean-up. The Norpro is ideal for grinding or mincing various types of meat, and it can also be used to grind beans, nuts, and vegetables, and even to make pasta.
What I love most about the Norpro Manual Meat Grinder are the various accessories and attachments that come with it. Included with the grinder are a sausage stuffing funnel and five different pasta attachments, like Penne, Fettuccine, and Rigatoni. These accessories transform the Norpro meat grinder and make it applicable for various culinary uses, from burgers to bratwursts to home-made pasta – all in one machine. It even comes with a recipe booklet! It's a multi-use grinder that your kitchen will love to have.
PROS
Sturdy designVersatile and can be used for different purposes
Comes with a variety of accessories and attachments
Easy to disassemble and clean
CONS
Not suitable for grinding large amounts of meat
#5. Best for Portability:  Victoria Mi Manual Stuffer and Meat Mincer
Despite its bulky-looking exterior, the Victoria Mi Manual Stuffer and Meat Mincer is actually very compact, making it an ideal addition to any home kitchen. This meat grinder is made with the finest of materials, like a pure cast-iron base and double-tin plating, a wooden grip handle, and ultra-sharp stainless steel for the blades. These create a grinding mechanism that runs smoothly and effortlessly. 
When all is done, tidying up is no problem because the Victoria Mi meat grinder easily disassembles to ensurestruggle-free and thorough cleaning. Its solid and compact design makes it easy to store when not in use, without taking up too much space in your storage. If you want a no-nonsense kind of meat grinder, the Victoria Mi Manual Stuffer and Meat Mincer is a fantastic option.
PROS
Strong, cast-iron construction
Compact design
Sharp and rust-free blades
Easy to disassemble and clean
CONS
Not dishwasher-safe
Does not come with any accessories like a meat pusher or sausage maker
Final Verdict
If you love making ground meat dishes like burgers, sausages, and hotdogs, then a manual meat grinder is a must-have in your kitchen arsenal. It's less expensive than its electric counterpart, while still being a high-functioningand powerful appliance to create new and exciting dishes.
From the five products I've featured here, the LHS Manual Meat Grinder is a clear winner for the best performance. It's fully functional and easy to use due to its practical and ergonomic design. Though it is of high quality, it still is positioned at an affordable price point compared to other manual meat grinders. The other products do come as close runners-up.
Still, it will ultimately depend on you and what preferences you're looking for in a meat grinder. Make sure to consider these five products and check to find what works best for you and your kitchen. Good luck in choosing!
Last update on 2022-09-08 / Affiliate links / Images from Amazon Product Advertising API