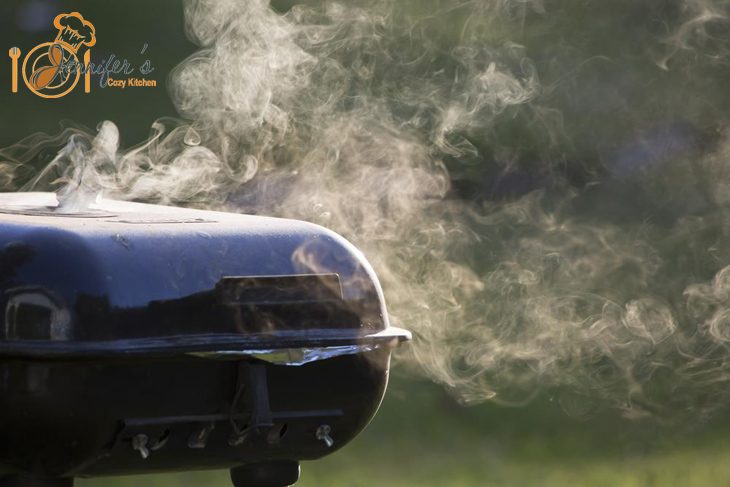 Best Smoker for Beginners: Top 5 Options To Look Out For
When it comes to preparing meat and other food, smoking is a great approach. It can fully optimize the taste of the food without overpowering its original flavor. This is the reason why there a lot of people are looking for electric smokers (best electric smoker under 200) and gas smokers. By just having them in your garage, you can freely smoke any delicacy anytime you want.
But for those who are new to this method, I recommend that you should get the best smoker for beginners. After all, it would be great if you can familiarize the basic operations of a smoker because going to high-end brands. It is not only a wise decision, but it also a practical move. The price of simple smokers will never exceed $500. Some can even go as low as $200.
Various smokers are available on the market today. Identifying which among them can be perfect partners for new users. Let's exclude those smokers that have a complex operation. They might just complicate your weekend picnics or gatherings. Well, I have listed some viable options for novice-friendly smokers here. Therefore, go check them out!
More...
Best Smoker for Beginners
Best Smoker for Beginners
| | | | #3. Budget-Friendly Option | | #5. Best Smoker for Beginners Under 200 |
| --- | --- | --- | --- | --- | --- |
| | | | | | |
| | | | | | |
| | | | | | |
| | | | | | |
| | | | | | |
| | | | | | |
| | | | | | |
---
#1. Weber 721001 Smokey Mountain Cooker - Best Overall Smoker for Beginner
This amazing vertical smoker has the quality and features that you would certainly respect. It is a charcoal smoker that can create genuine smokehouse delicacies in the convenience of your home. It is very simple to use, with only a few components that you should really mind.
Specifically, this device is crafted from porcelain-enameled steel. It also comes with a nylon handle that has high heat resistance. Even if you are new to smokers, this device will never burn or scorch your hands. On the other hand, it comes with nickel plated cooking grates that offer a generous around 480 square inches of cooking space. Other essential features like a thermometer, water pan, and vents are also integrated into this system!
---
#2. Bradley Smokers Original Smoker - Alternative Pick
One of the most consistent smokers that you can find in the market is this unit from the Bradley Smokers. This particular electric smoker can provide precision and control over your smoking. It can generate up to 250 degrees Fahrenheit of heat, which is more than enough to smoke up your favorite delicacies. Moreover, this smoker can operate for eight straight hours. The latter is a necessary feature if you are smoking meat items.

The Bradley Smokers Original Smoker can provide you a total of 520 square inches of cooking space. Therefore, it is a great choice if you are planning to smoke large batches of ingredients.
Furthermore, this device has integrated the heat control component to its smoke generator. In this way, you will no longer have to worry about electrical damages caused by moisture. Noticeably, this smoker has a wide base, which makes it stable on the ground. Strong gusts of wind won't shake this electric smoker.
---
#3. Masterbuilt 20070910 Black Electric Digital Smoker - Budget-Friendly Choice
If you are trying to be frugal, this particular smoker will certainly benefit you. Despite its sleek and professional appearance, the Masterbuilt 20070910 remains to be a budget-friendly electric smoker. It features a 730-square inch of cooking space, which is larger than most of its counterparts. Specifically, it contains four racks that have been chrome-coated so that it can be immune to any heat damages. After all, the device comes with an 800-watt heating element, which is quite superb for its price level.
All the essential features to make your life easier are present on this device. The controls for the temperature and timer are integrated into the system of this smoker. They are easy to access, which allows you to work with ease. Of course, this device is not complete without a built-in thermostat. Aside from these components, the Masterbuilt 20070910 also provides a removable drip pan and air damper. Therefore, even if you are new to smokers, this device won't give you a hard time.
---
#4. Camp Chef PG24 Deluxe Pellet Grill and Smoker - High-End Option
This one is quite pricey. However, I can guarantee that it is an excellent investment. The Camp Chef PG24 is a 2-in-1 device. It can work as a grill or a smoker. Therefore, it allows you to cook with flexibility and freedom. Meanwhile, the digital controls of this cooking ware are very advanced. Its digital temperature control automatically controls the heat for you. You don't have to babysit the device just to attain the right amount of smoke. It does the dirty work for you.
Since this a versatile tool, you can cook various recipes in here. You can use it to grill, roast, and braise. You will never run out of options as long as you have this device. You can prepare any food items confidently because you have the overall control over this smoker. Wih a single touch, you can bring this device to heat up to 160 degrees Fahrenheit to 500 degrees Fahrenheit. When it comes to cooking space, I can say that this one is pretty generous, too. Specifically, it can offer you 570 square inches of cooking area. That's more than enough to handle large servings.
---
#5. Char-Broil Vertical Gas Smoker - Best Beginner-Friendly Smoker Under 200
The Char-Broil Vertical Gas Smoker is another budget-friendly option that you should try. Albeit this fact, this smoker has decent features and components. It is primarily stable, thanks to its extended leg design. It should keep a good hold to the ground, because of its wide base. The construction of this electric smoker is not that flimsy either.
The Char-Broil Vertical Gas Smoker features a double-drawer design. The latter enables you to easily access the wood and water without losing any heat. It is an ergonomic capability that only a few smokers have. Also, this gas smoker sports a 595-square inch of cooking area. That is pretty spacious already if you ask me. It has three cooking grates that have vertical adjustments so that you can cater large chunks of food!
---
| | | | #3. Budget-Friendly Option | | #5. Best Smoker for Beginners Under 200 |
| --- | --- | --- | --- | --- | --- |
| | | | | | |
| | | | | | |
| | | | | | |
| | | | | | |
| | | | | | |
| | | | | | |
| | | | | | |
How to Choose the Best Smoker for Beginners
For home and amateur applications, getting the appropriate smoker is necessary. You cannot just straightforwardly operate high-end and complex smokers. They have different mechanisms and features that make their usage a little bit complex. On the other hand, basic smokers will allow you to smoke food without worrying any intricate stuff.
But how do you choose a smoker that can fit your needs? Here are some of the necessary factors that you need to consider:
Size
Those folks who are new to smoking food should start on small and compact smokers. I don't really usually recommend large smokers because they might be too bulky for your needs. After all, you don't want to risk making large servings of food, especially if you are still new.
But on the other hand, you might need to invest on huge smokers from the get-go if you have a lot of stomachs to feed. At the end of the day, the size of a smoker does not really indicate its complexity. Instead, it just serves as a preferential factor in choosing a smoker. In short, you will be the one who should decide the size of your smoker.
Versatility
I have to emphasize that versatility is not really necessary when it comes to basic smokers. You don't have to delve into those things, yet. You might want a versatile smoker if you are already familiar with its operation. By that time, you can already a get a flexible unit that can prepare different types of food.
Typically, we call a smoker "versatile" if it can do other food preparation methods aside from smoking. If it can grill, braise, or roast, then that is an all-rounder smoker. But of course, just think of the reason why you want a smoker in your house. Well, the answer is pretty obvious, right? It is to smoke food. These other cooking methods are not really your priority.
Price
Basic smokers should not kill your budget. That's the golden rule in buying food smokers for beginners. Since you are looking for a simple unit, its price should not be able to tear down your bank account. As long as the necessary features are there and the build is decent, an entry-level smoker should be fine already. But does this mean that you are no longer allowed to spend on high-end models?
Absolutely not. If your money is still hefty, then you can find better and user-friendly smokers in the medium-price range. Those units that cost around $500 and below are good options already. In fact, I already consider those smokers within the $500 category a little bit complex and ideal for commercial applications.
Final Verdict
All the smokers that I featured here are ideal for new users. They can deliver a satisfying smoking experience for every first-timers out there. But for me, the simplicity and usability of the Weber 721001 Smokey Mountain Cooker are on a different level. It is a very convenient tool that comes with a very simple operation. It is not too bulky, but it can cater large food servings. And although it is not a versatile device, the Weber 721001 is still an excellent smoker. That's a point that you should take into account.
Of course, I know that you have different opinions to which of these are the best smoker for beginners. Some of you might even recommend smokers that were not listed here. But I am all eyes and all ears for you. Therefore, jot down all your thoughts in the comment section below!