As an Amazon affiliate, we earn from qualifying purchases.
Why is smoking meat so popular? My guess is that this has something to do with how smoked meat appeals to many of our senses: the contrast of the light pink meat against its dark crusty exterior, the woodsy and smoky aroma emanating from the meat, to the burst of flavor and the tender and juicy texture of the meat as we chew on it.
We can definitely say that smoking meat is here to stay.  If you haven't attempted cooking meats using this cooking method yet, I would recommend you give it a try.
Don't fret if you're a smoking newbie.  With the right equipment, you can produce your own tasty smoked meats for you and your family to enjoy.  With the vast array of  electric smokers and gas smokers available in the market, you can choose one that's right for you without burning a hole through your wallet.
A newbie like yourself would have not much need for too many bells and whistles in your smoker; you will find that a functional and well-made entry-level smoker will serve you quite well. With a budget ranging from $200 to $500, you would be able to find a unit that will help develo and showcase your smoking skills.
Best Smoker for Beginners
Product Image
Title
Char-Griller E16620 Akorn Kamado Charcoal Grill,...
Dyna-Glo DGO1176BDC-D Vertical Offset Charcoal Smoker
Char-Broil Bullet Charcoal Smoker 16" - 18202075,Black
Char-Broil 17202004 Digital Electric Smoker, Deluxe,...
Weber 18-inch Smokey Mountain Cooker, Charcoal...
Product Image
Title
Dyna-Glo DGO1176BDC-D Vertical Offset Charcoal Smoker
Product Image
Title
Char-Broil Bullet Charcoal Smoker 16" - 18202075,Black
Product Image
Title
Weber 18-inch Smokey Mountain Cooker, Charcoal...
#1.  Best in Efficiency and Versatility: Char-Griller AKORN Kamado Kooker
Char-Griller's AKORN Kamado Kooker™ offers versatility, durability, and the efficiency of Kamado-style grilling all in one product. If you're not familiar, "kamado" is a Japanese term translating to "cooking range." The main features of Kamado cookers are (1) multiple layers of insulated construction and (2) charcoal or wood fuel. That being said, this grill-smoker has triple wall insulation to easily retain heat and maintain temperatures ranging from 200 to 700 degrees Fahrenheit within the smoking chamber to give you an efficient smoking experience. Not all food smokers can do that, leaving purchasers frustrated and unsatisfied.
You won't have to worry for consistency, too, as this smoker carries adjustable dampers at the top and bottom of the chamber to even out airflow and control the heat and temperature. Along with a built-in gauge, you can easily monitor or adjust the cooking temperature, too.
The cooking chamber has 447 square inches of total cooking space, 314 square inches of which is a grill surface made of cast iron, and the rest for a removable warming rack. Built using 22 gauge steel, plus a porcelain-coated steel interior and powder-coated steel exterior, Char-Griller's AKORN Kamado Kooker™ is truly durable.
No need to worry about movability, too! This smoker has two rubber wheels and one locking caster for easy moving. Additional perks are two shelves with utensil hooks that you can fold up for convenient cooking or down to save space and an ash pan at the bottom for easy ash disposal.
PROS
Versatile griller and smoker functionalities
Good insulation for efficient smoking
Components for easy heat and temperature control and monitoring
Durable construction
Movable
Convenient folding shelves
Quick and easy ash disposal
CONS
Heavyweight (97.0 lbs)
Slightly pricey
Check Price on Amazon
#2. Best for Outdoors and Large Groups: Dyna-Glo Charcoal Offset Vertical Smoker (Standard)
Dyna-Glo's Charcoal Offset Vertical Smoker, from its name, has a vertical box design that allows heat to naturally rise to achieve efficient smoking and effective flavor infusion. However, what makes it unique is its smoker box attached to the main chamber in an offset design to supply an indirect but even flow of heat to the latter. This innovative design allows you to easily achieve slow-cooking and infuse that classic smoke flavor to your food.
The main chamber houses a total of 1,176 square inches of cooking space spread across six adjustable cooking grates that can handle 25 pounds of weight each. With a cooking space this large, you can cook various foods all at once to save time!
Dampers located at the side and a smokestack sitting atop the main chamber help improve air and heat flow within the main chamber. The built-in temperature gauge is easy to read and features a "Smoke Zone" indicator which tells the ideal temperature range for smoking. Together with adjustable flue on the smokestack, you can precisely control the cooking temperature within the main chamber, too.
Matching the large-capacity cooking chamber is a large-capacity charcoal and ash management system housed in the offset smoker box consisting of a charcoal chamber, a charcoal grate, and a removable ashtray. The charcoal chamber keeps your briquettes in a tight and neat stockpile to optimize burn efficiency, saving you charcoal cost. At the same time, the high capacity ashtray catches the ashes for easy removal and disposal.
PROS
Simple, compact design
Efficient vertical smoking
Large capacity
User-friendly gauge for temperature monitoring and components for temperature control
Optimum burn efficiency
Removable ashtray and grease cup for easy cleanup
High-performance
High-performance
CONS
Not movable, suited for backyard smoking only
Large amount of charcoal/wood necessary
Check Price on Amazon
#3. Best in Simplicity and Lightweight:Char-Broil 16″ Bullet Smoker
Char-Broil's 16" Bullet Smoker, as the name implies, is a simple bullet- or capsule-shaped smoker whose body and cooking components are made from porcelain-coated steel to give you durability, easy cleanup, and rust resistance. This smoker has a total cooking space of 388 square inches across two cooking grates. Since the cooking components are coated with porcelain, you can rest assured that your smoked foods won't stick to the grates.
You will not have to worry about temperature control, too! Setting, maintaining, and monitoring internal cooking temperature is made easy with numbered damper settings and a temperature gauge fixed on the lid as part of an innovative airflow control system. The fire access door can also be sealed to manage the flow of smoke within the chamber.
Lastly, a large ash pan underneath the smoker catches ashes for easy collection and disposal.
PROS
Durable construction
Rust resistance
Easy temperature control and monitoring components
Easy cleanup
Lightweight (16.5 lbs.)
CONS
Limited cooking space divided across two grates
Some condensation issues reported
Poor insulation
Check Price on Amazon
#4. Best in Convenience and Innovation: Char-Broil Deluxe Digital Electric Vertical Smoker (Silver)
Char-Broil's Deluxe Digital Electric Vertical Smoker is a stylish, electric smoker in a vertical box design made from stainless steel and glass that can be used for smoking and grilling. Its advanced digital control panel is simply impressive! You can easily monitor cooking heat through the removable temperature gauge and set necessary adjustments using the control panel with an LED display. It even comes with a handy remote control for easier access, and can turn off on its own once done cooking! But if you want to, this cooker can also warm your food for you until you are ready to eat.
It also comes with a removable and washable meat probe that will alert you when the meat has reached a preset temperature. This way, you will not have to guess if your meat has cooked already or not, avoiding the risk of undercooking, overcooking, or burning your food.
This digital smoker offers a total cooking space of 725 square inches across four adjustable and removable smoking racks. To match its generous cooking capacity, one fill of this smoker's wood chip box with a full capacity of 4 cups can last up to seven hours of smoking.
Additional perks are a water pan sitting below the bottom rack to keep your food moist, and a grease tray waiting underneath the smoker for easy grease disposal. Built with an insulated, double-wall structure, coupled with side-locking latch, this smoker seals in heat and smoke to improve smoking efficiency.
This smoker also has two rear wheels and a handle for easy mobility.
PROS
Convenient, digital functions
Easy temperature control and cooking time determination
Medium- to large- capacity
Grease tray available for easy cleanup
Movable and compact
CONS
Increased cost for electrical power consumption
Digital, electric design comes with a certain degree of fragility
Check Price on Amazon
#5. Best High End Smoker: Camp Chef PG24 Deluxe Pellet Grill and Smoker
While you may find this unit quite price, I can guarantee that it is an excellent investment. The Camp Chef PG24 is a 2-in-1 device. It can work as a grill or a smoker, allowing you to cook with more flexibility and freedom.  Its highly advanced features such as a digital temperature control eliminates much of the tedium involved in smoking. 
This versatile tool enables you to cook various recipes – whether grilled, roasted or braised – in one device. With a single touch, you can bring this device to heat up to 160 degrees Fahrenheit to 500 degrees Fahrenheit. Having 570 square inches of cooking space, it's more than enough to handle large servings.
PROS
Smart control and features
Versatile smoker (can be used as a grill
Can prepare other recipes aside from smoked food
Easy to clean
Top-tier portability
CONS
Check Price on Amazon
How to Choose the Best Smoker for Beginners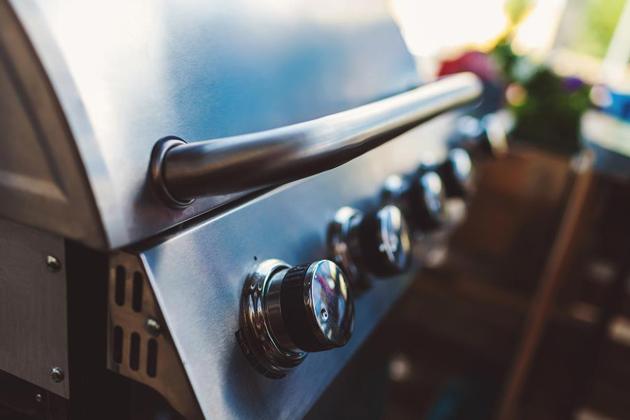 For home and amateur applications, getting the appropriate smoker is necessary, but is most of the time, a hit-or-miss. The multiple features and intricate mechanisms of high-end smokers may be overwhelming, so you might want to go for basic smokers first. Instead of going through complicated manuals, why not just choose the most efficient, beginner-friendly smoker, sit back, and let the smoker do its work during the long cook time? But then again, how do you choose a smoker that best fits your needs? Here are some factors that you might need to consider:
Size
As a beginner, you may want to start with small and compact smokers. I don't usually recommend large smokers because they might be too bulky for your space, and you might not want to waste making unnecessarily large servings for your first few times. However, if you have many stomachs to feed, you may need to invest in huge smokers from the get-go.
Versatility
Typically, we call a smoker "versatile" if it can do other food preparation methods aside from smoking like grilling, braising, roasting, et cetera. From a beginner's perspective, versatility may not necessarily be a priority. However, if you are already familiar with the basic operations of a smoker, you might want to get a versatile smoker to get better value for your money.
Price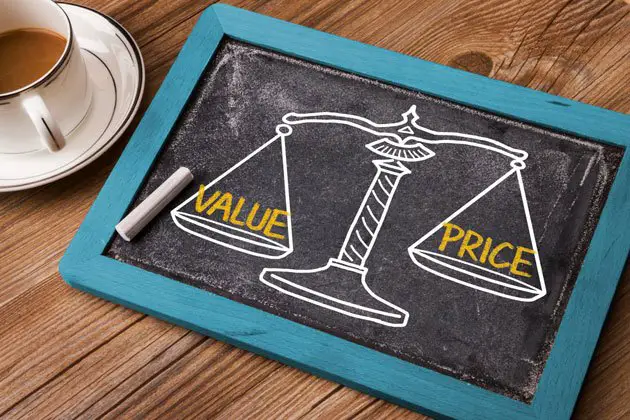 For a simple unit, the price should not be able to break the bank. As long as the necessary features are there and the build is decent, an entry-level smoker costing around $500 or below should be fine. Personally, I already consider smokers that reach  $500 in cost as better suited for commercial applications
Final Verdict
All the smokers I've listed can deliver a satisfying smoking experience and are ideal for first-timers. Each one has its own features which may make it perfect for you, but not for another person. For me, though, the simplicity, efficiency, and high performance of Dyna-Glo Charcoal Offset Vertical Smoker make it a first-rate candidate. Its simple operation and convenient design make it ideal for any beginner to understand a typical smoker's basic mechanisms, with the additional benefits of large capacity, accessible temperature control, and monitoring, and improved burn and smoking efficiency.
But of course, you may have different opinions from mine or would like to recommend smokers not listed here; I'd be glad to hear your opinion. Just leave a comment below!
Last update on 2022-09-08 / Affiliate links / Images from Amazon Product Advertising API